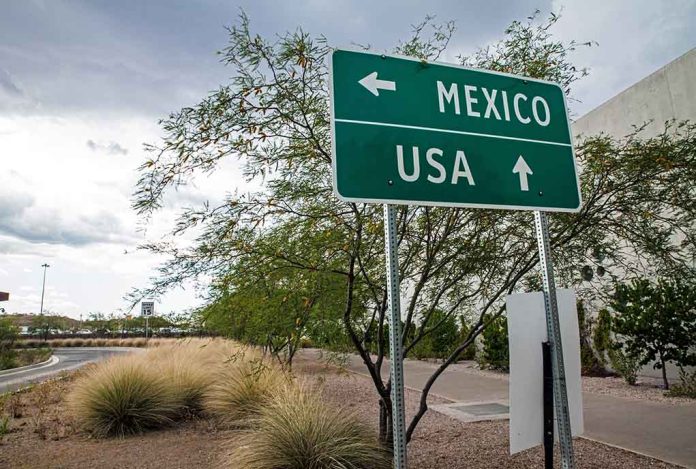 (WatchDogReport.org) – Mexican authorities blocked over 500 migrants on July 16 from being transported to the United States as border officials cracked down on unsafe and illegal transportation practices. The country's National Institute of Migration said that authorities found 206 of these migrants locked in an abandoned trailer. The agency also noted this situation took place in Veracruz's Puente Nacional town.
Local reports revealed that the migrants packed inside the vehicle were forced to ingest substances to help them endure the extreme confinement. Mexican authorities said that most of these migrants, which included women and children with identification bracelets, came from Honduras and Guatemala. They also claim that 132 of these migrants were in family units, with three of them made up of 12 Hondurans.
The migration agency explained that, after being freed, the migrants told Mexican border officials that they were cramped and dehydrated. They also said that the substance they were forced to consume was a medication that "inhibits basic needs" for a prolonged period.
The agency stated that family units and minors were officially transferred to the Mexican National System of Integral Family Development. Meanwhile, the adults were taken to the agency's facilities to undergo formal immigration procedures.
The migration institute also noted that the trailer's interior was modified with airtight material to prevent X-ray detection at border security checkpoints. The human traffickers eventually abandoned the truck, and the driver fled the scene. The vehicle was then handed over to the office of Mexico's Attorney General in Veracruz.
Different reports revealed that Mexican authorities are currently processing the migrants. They could be returned to their home countries in Central America over the next few days. However, many of these migrants claim they can't go back, as many escaped from their nations for security or political reasons. They said they were trying to reach the United States and apply for political asylum.
Copyright 2023, WatchDogReport.org