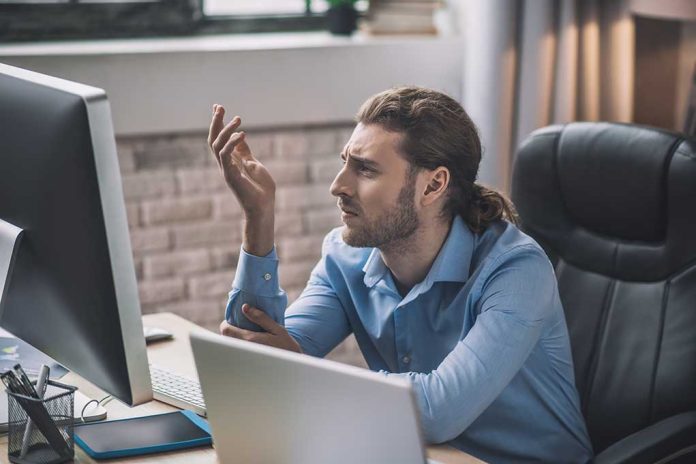 (WatchDogReport.org) – On March 3, four Americans from South Carolina drove across the southern border into Matamoros, Mexico. ABC News reported that a vehicle pulled up beside their van, started shooting, grabbed the US citizens, and fled the scene. According to a source, the perpetrators believed the SC residents were part of a rival cartel. Authorities found the individuals four days later in a shack, but two of them were already dead.
On March 10, the Associated Press reported that cartel members left a note for Mexican law enforcement, apologizing for the incident. The letter was supposedly written by members of the Scorpions, which is a faction of one of the most powerful criminal groups in the country — the Gulf cartel. The communication explained that the cartel chose to "turn over" those responsible for the crime, claiming the five members acted of their own accord.
Someone claiming to be the Mexican drug cartel allegedly responsible for the abduction of four Americans and the killing of two of them has condemned the violence and purportedly turned over its own members who were involved to authorities. https://t.co/L7YGBS1cu9

— The Associated Press (@AP) March 9, 2023
The AP reported there was a photograph included with the note. It showed a handful of men, bound and face down on the ground. Authorities confirmed they found the men tied up inside a vehicle with the note. The outlet said the cartel pinning the crime on a choice few is not uncommon. The tactic could be a way for the criminal organization to move past the incident, so its members can continue their business.
South Carolina Senator Lindsey Graham (R) strongly reacted to news of the kidnapping and killing of his constituents. The lawmaker said he was prepared to introduce legislation that would label Mexican cartels as foreign terrorist organizations and have US troops possibly enter Mexico to "destroy drug labs." Mexican President Andrés Manuel López Obrador slammed Graham for even suggesting sending the US military into his "free, independent, [and] sovereign" country.
Since at least October 2022, the Tamaulipas state, which includes Matamoros, has been on the US State Department's do not travel advisory list due to the possibility of crime and kidnapping.
Copyright 2023, WatchDogReport.org