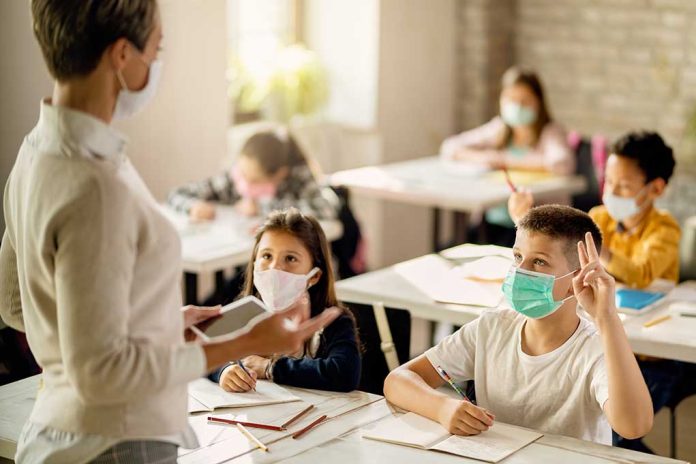 (WatchDogReport.org) – Republicans across the country are trying to keep critical race theory (CRT) out of schools. The academic philosophy centers around the idea that black and brown people are oppressed in the US and their oppressors are white. It seeks to teach students that racism is threaded into the founding of the country and its development.
Recently, people often discuss it in relation to the New York Times' "1619 Project." That project reframes the founding of the country to the moment the first slave ship landed on its shores instead of 1776 when the Founders wrote the Declaration of Independence. Democrats want to add CRT and the 1619 Project to school curricula across the country. Fortunately, Conservatives in some states blocked them from doing that in public schools.
However, a New Jersey private school is allowing teachers to discuss CRT. A teacher recently resigned over it, and now Megyn Kelly is letting the school know exactly what she thinks about what happened.
Megyn Kelly Speaks Out
New Jersey English teacher Dana Stangel-Plowe recently resigned from the Dwight-Englewood School in Bergen County. The $52,000-a-year private school is reportedly allowing CRT into its classrooms. Stangel-Plowe said that, by forcing CRT on students, they are no longer allowing children to see themselves as individuals, but "as representatives of a group, forcing them to adopt the status of privilege or victimhood."
In the teacher's letter of resignation, she also said that the school is forcing the students to accept CRT as fact. They're learning that people who have more "melanin in their skin are oppressed" and those with less "are oppressors." She also said the kids are being told men oppress women.
When former Fox News host Megyn Kelly heard about the teacher's resignation, she slammed the school, saying "another loving teacher" has had to leave their job "rather than force racist, divisive ideology" on the kids she teaches. The journalist removed her own kids from a private school in NYC because they believed the institution was taking a "hard-left" turn.
Florida Bans CRT
At the same time, this story is making waves around the country, Florida banned CRT in its schools. The state's Department of Education agreed with Governor Ron DeSantis (R) and other Republicans who believe it's damaging. The governor said kids should have to learn history, but not a political party's ideology.
While it's great that states are protecting kids, what the country really needs is a federal ban. No student, no matter who runs their state, should have to be forced to listen to the ideas that America is racist or that white people are evil oppressors.
Copyright 2021, WatchDogReport.org