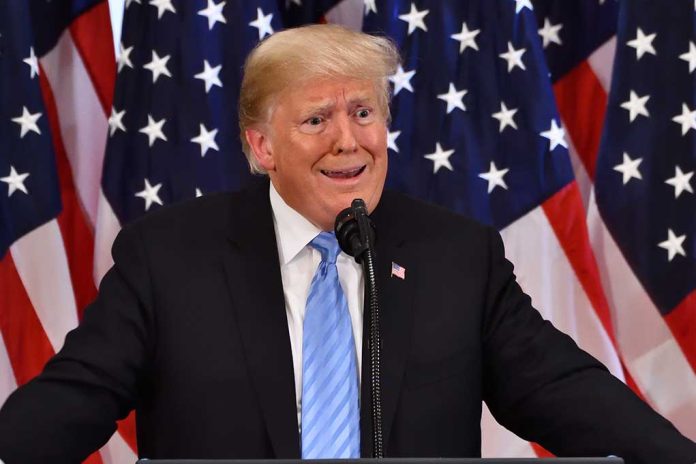 (WatchDogReport.org) – Former President Donald Trump was not a fan of the United States' endless wars. He worked diligently to reduce the number of troops overseas safely throughout his presidency. In 2020, his administration held talks with the Taliban to bring about peace in Afghanistan.
Trump decided the best course of action would be to end the war in the Middle Eastern country and bring American troops home. The media began taking every opportunity to explain why they thought that plan to end the war and bring troops home would fail.
When President Joe Biden took office, his administration announced it was reviewing the agreement between Trump and the Taliban. Apparently, that review is over and the POTUS has made a decision, and the media is praising him.
Biden to Pull Out Troops
On April 14, President Biden announced he was ending the war in Afghanistan. He ordered a complete withdrawal of US troops from the country by September 11. The president said he's asking other countries, including Russia, Pakistan and China, to support Afghanistan after the US leaves. Biden said that it was time to "end the forever war," something Trump also felt strongly about.
The media almost immediately started praising the president for taking action in the Middle East and getting US troops out of Afghanistan, a country they've been in for nearly 20 years. Their praise didn't sit right with people. Conservative Drew Holden called the mainstream media out for their double standard. He posted a lengthy thread that showed the difference in the way the press reported on Biden versus how they talked about Trump.
🧵THREAD🧵

Today, President Biden announced his intention to end the war in Afghanistan, to great media fanfare.

You may remember, way back in 2019 & 2020, President Trump said the same thing.

Let me know if you can spot the difference in coverage then vs. now⤵️

— Drew Holden (@DrewHolden360) April 14, 2021
The examples prove what Republicans have been saying for years: the media has a left-wing bias. Is it really any wonder so many conservatives look to independent media outlets for their facts?
Copyright 2021, WatchDogReport.org