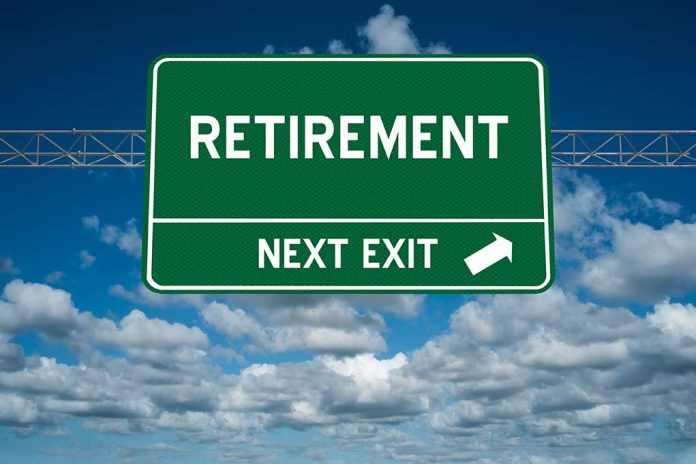 (WatchDogReport.org) – Rupert Murdoch, Chairman of Fox News and News Corp., has officially announced his retirement and will be handing the reigns to his eldest son, Lachlan Murdoch, in November. After seven decades as chairman, 92-year-old Rupert intends to remain active in the company by taking on the role of chairman emeritus. Lachlan, now 52, will continue his role as CEO at Fox Corp. along with his new role as the sole chair of News Corp. Rupert told CBS News that he believes the "time is right" for him to take on different roles while he is still in good health.
The mogul is originally from Australia and inherited several Australian newspapers when his father passed away. Rupert was 21 and a student at Oxford University when his father died, leaving him in charge of the family media business. He overhauled the content of the newspapers to include scandal and crime, which increased circulation. Rupert continued to hone this formula as he expanded in Australia and eventually to the United States and the UK.
It has been said that people either love or hate Fox News. According to Newsmax CEO Chris Ruddy, Rupert has had more impact in the media than any other individual by ensuring a "balanced and truly free media." Others believe Rupert used his clout as a media mogul to push his own conservative political ideas and "misinformation."
Politicians across the U.S. and Britain sought Rupert's approval, even though he never held a political office. David Folkenflik, NPR correspondent, believes Rupert used his international news outlets to manipulate certain political and policy outcomes. Folkenflik also claims that Murdoch allowed hosts with his company to "promote conspiracies" surrounding the 2020 presidential election to "hold on" to Trump voters, who were "core viewers" of Fox News.
Rupert insists that his son Lachlan is wholly committed to the "cause of freedom." Lachlan thanked his father for his vision, determination, spirit, and legacy.
Copyright 2023, WatchDogReport.org