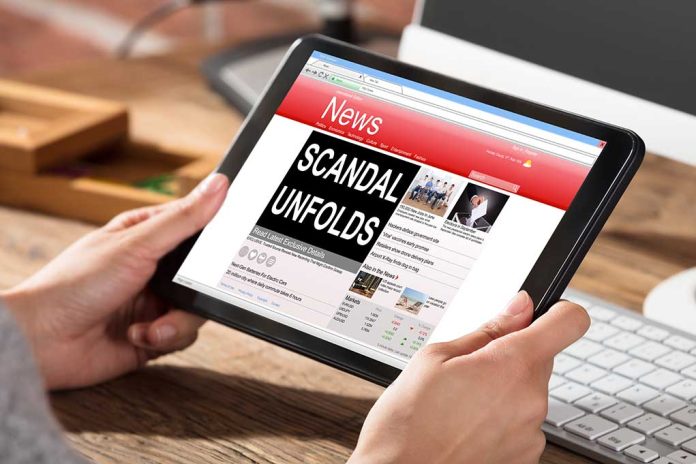 (WatchDogReport.org) – Office romances are not all that uncommon in America. A 2019 Vault Careers survey revealed that 58% of employees have "engaged in office romances." When the two participants are both married and in the public eye, like T.J. Holmes and Amy Robach, who are the co-hosts of ABC's "GMA3: What You Need to Know," a whole slew of other problems enter into the equation.
Married 'GMA' co-hosts T.J. Holmes and Amy Robach allegedly had months-long affair https://t.co/QZh643dFF2 pic.twitter.com/3tpU1IVhlg

— Page Six (@PageSix) November 30, 2022
Holmes and Robach are both estranged from their spouses, but the timing of their relationship in regard to their marriages is a bit fuzzy. Entertainment Tonight quoted anonymous sources saying that both had split up with their respective partners in August before the fling started. However, the November 30 article that broke the story on DailyMail.com indicated the two had been together "for the past six months."
Kim Godwin, president of ABC News, initially declined to discipline the two, specifically saying the affair did not violate company rules. Now, however, the network has backtracked on that approach and has taken them off the air because it is causing too great of an "internal distraction."
According to Page Six, several sources confirmed to them that "Good Morning America" co-host Robin Roberts had warned Holmes and Robach several years back about rumors regarding a relationship between them. Sure to add fuel to the fire stoking the Internet grist mill is another story on the website, alleging that Holmes has had other affairs with coworkers from GMA3.
Copyright 2022, WatchDogReport.org