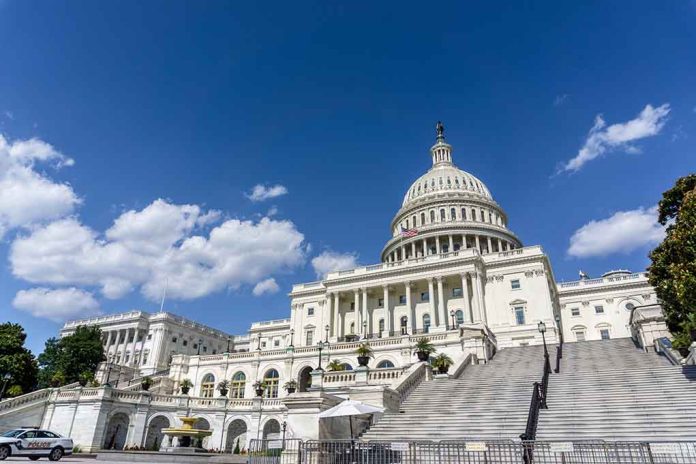 (WatchDogReport.org) – On February 8, Senate Minority Leader Mitch McConnell (R-KY) split with the Republican National Committee's (RNC) assessment that the events on January 6, 2021, at the Capitol, was legitimate political discourse. He not only announced that it was a "violent insurrection," but stated the GOP should not have censured Representatives Liz Cheney (R-WY) and Adam Kinzinger (R-IL) for their part in the January 6 investigation, clashing with former President Donald Trump.
On February 9, the previous US leader penned a letter addressing McConnell's recent words, calling him out for his stance and stating his views are not "what Republicans are about."
Statement by Donald J. Trump, 45th President of the United States of America pic.twitter.com/NUunqzS82Q

— RSBN 🇺🇸 (@RSBNetwork) February 10, 2022
Trump allies reportedly pushed for the censure of the Republican representatives serving on the controversial January 6 committee, with many stating it's a political witch hunt. Clearly, the former president agreed with the measure. However, McConnell stated it isn't the RNC's job to determine who the Republican Party should support and who it shouldn't. He feels the GOP should "support all members" of the party no matter their position on the issues.
It appears the Kentucky lawmaker is siding with Democrats on the matter, parting with Trump and most Conservatives in a shocking move. Perhaps the senator should follow his own advice.
What do you think about McConnell's statements? Write us an email and let us know.
Copyright 2022, WatchDogReport.org