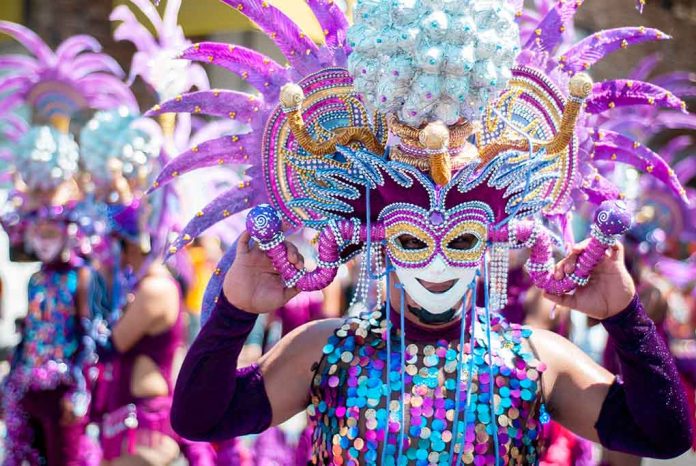 (WatchDogReport.org) – Mardi Gras is an annual celebration that occurs in New Orleans, Louisiana, on the day before Ash Wednesday — Fat Tuesday. The event involves much color, fanfare, dancing, festivals, and parades that turn the whole city into a joyous party. Leading up to the event is the celebration of Carnival, which starts at the beginning of January, bringing energy to the city. During one of the parades of the season, a local politician was caught on camera having a surprising reaction to the festivities.
On February 19, New Orleans Mayor LaToya Cantrell (D) was standing on the sidelines of a parade, yelling at riders on a Carnival float before giving them the finger. It's unclear why Cantrell had such an outburst. On the video, the mayor was yelling things like "God bless you," "Happy Mardi Gras," and "enjoy your ride." She then gave them an obscene gesture and yelled, "love you."
New Orleans Mayor Caught Flipping Middle Finger at Mardi Gras Parade https://t.co/qFj8GS3GGG

— AppPatriotgirl 🇺🇸 (@jsmith4966) February 22, 2023
WAFB reported the mayor's office issued a statement after the incident, saying the Mardi Gras season is a "time where satire and jest" are common for all the world to see. Cantrell's Communications Director Gregory Joseph said New Orleans residents and visitors have been enjoying themselves during a "safe and healthy" Carnival and they looked forward to continuing the celebration on Lundi and Mardi Gras.
Although the mayor's office seemed to blow off the gesture as no big deal, others weren't so sure. Fox 8 political analyst Dr. Robert Collins said the display was "pretty shocking," considering Cantrell's position as mayor of the city. The analyst said he's "never seen a mayor" act that way in all his years as a political personal relations person.
Last month, Cantrell dealt with another type of controversy. According to Fox News, the mayor was accused of having an affair with a police officer who used to be on her detail. She vehemently denied the allegations, saying the accusation was pure sexism.
Copyright 2023, WatchDogReport.org