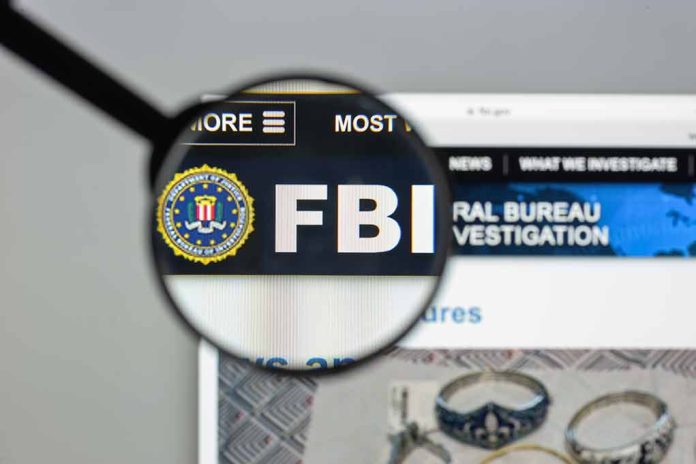 (WatchDogReport.org) – Conservative commentator and talk show host Matt Walsh, a contributor to The Daily Caller, has been reported to the FBI by a member of Antifa.
The individual reported The Daily Caller contributor and then "bragged" about doing so on his Twitter account. In his tweet, the Antifa member called Walsh a "grifter" and said his followers should report Walsh to the FBI. He went on to state that Walsh's political commentary would "harm" people or get them "killed."
Antifa is a loosely organized hard-left political movement; the name stands for "Anti-fascist." While members of the group accuse conservatives of things like "hate crimes" for objecting to hard-left ideology, the group itself stages violent protests that often injure citizens and destroy property.
Matt Walsh contributed to the "What is a Woman?" documentary project, a film investigating the medical industry processes, academic ideology, and other facts surrounding women's health and transgender health care in the United States. Walsh's commentaries have received political backlash as left-leaning media outlets criticized his views as being non-inclusive of transgender people.
Left-leaning media criticism accused Walsh's documentary of instigating "trans hate" and that the documentary's "transphobic" content had boosted conservative commentators' social media follower counts.
Despite the left's view that Walsh and his film have unsavory opinions, political opinions are protected under the First Amendment. For this reason, Walsh would not have committed a federal crime by making controversial statements about transgender medical care.
To have committed a federal hate crime, Walsh would have had to have acted in a manner that directly sabotaged transgender people's rights as a minority demographic or would have had to have called for the injury or death of those within the demographic. The Department of Justice defines hate crimes as criminal acts motivated by bias toward a protected class of people and that these crimes usually include acts of violence or conspiracy.
Tips to the FBI are regulated, and the Bureau strongly condemns filing reports that cannot be corroborated. Lawyers also explain that the penalty for a false report to the FBI is $250,000 and up to five years in prison.
The Antifa member received backlash on his Tweet for his FBI tip. Responders called the act "fascist" and "communist." Other responders noted that he should be reported for making a "false report."
Copyright 2023, WatchDogReport.org