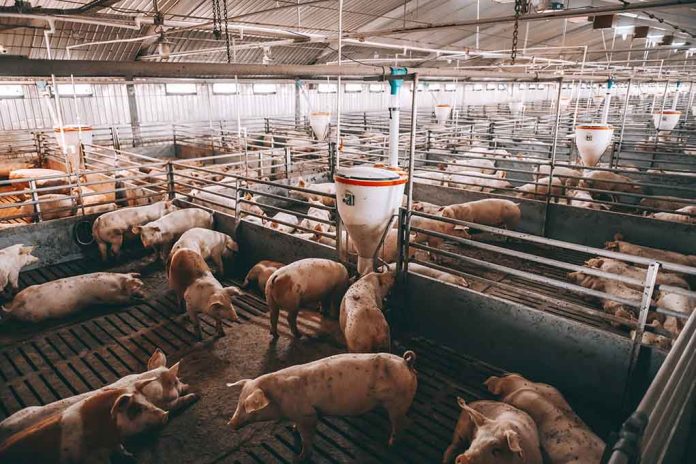 Over a Thousand Animals DEAD – Suspect Named!
(WatchDogReport.org) – An Iowa woman is allegedly responsible for the gruesome deaths of 1,000 pigs worth $150,000. The Sherrif's Department of Sac County announced the arrest of 33-year-old Elena May Laber of rural Early. Laber faces two counts of criminal mischief and two counts of livestock neglect for her reported role in the horrific scene.
Someone was finally caught for this.

#animals #crime #Farms,Farmers,Farming #Food #Iowa #USnews https://t.co/A1Wg6lVEr3

— Conservative Tribune (@conserv_tribune) July 5, 2022
Police responded to a call about dead animals and discovered the pigs at two different sites managed by the accused. Laber originally told authorities someone had shut off the electricity the night before, causing the mass die-off, but had to change her story when veterinarians found some of the pigs had been dead for a while.
At that point, Laber admitted the pigs had been dead for a week, but she was too afraid to tell anyone. The animals were in various stages of decomposition, and authorities found no food or water available to the herds at either site, suggesting a severe case of neglect.
The deaths in Iowa are among a series of mysterious livestock and food chain disruptions documented by The Gateway Pundit. Between the millions of egg-laying chickens lost to the avian flu to mysterious cattle deaths in Kansas from "high heat," odd occurrences are seemingly attacking the nation's food supply. Mysterious fires at processing plants plague an industry already struggling with supply chain calamities and workforce issues.
Copyright 2022, WatchDogReport.org