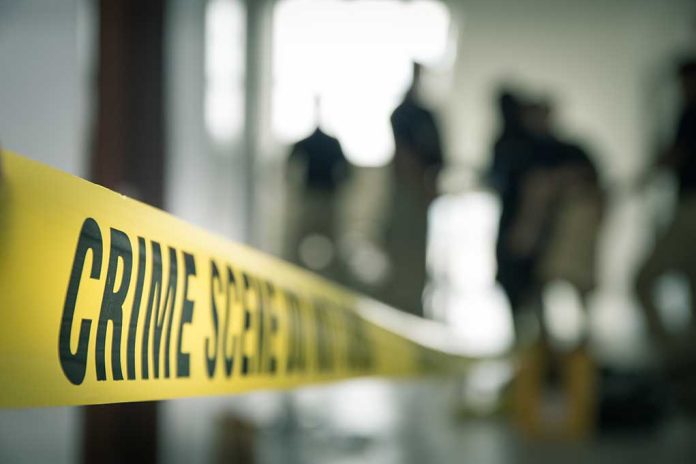 (WatchDogReport.org) – The California Department of Corrections and Rehabilitation released Smiley Martin from prison after he served 4 years of a 10-year sentence for violent crimes. Weeks later, the ex-con lies in a hospital bed after being wounded in the Sacramento shooting that took 6 lives and left 12 injured. Police suspect Martin, along with a cousin, of being involved in the shooting. The recent parolee is under arrest awaiting release from the hospital for booking.
Smiley Allen Martin, the 2nd man arrested after Sunday's mass shooting, has a criminal record stretching to 2013 & last year was the subject of a plea by Sac County DA Anne Marie Schubert's office that he not win early release from a 10-yr prison sentence. https://t.co/41LiBAiQzt

— Emily Hoeven (@emily_hoeven) April 5, 2022
As a convicted felon, Martin is forbidden from carrying a firearm, which didn't stop him from posting a video of himself holding both a handgun and a machine gun, according to The Associated Press. Martin will face charges of possession of a firearm by a prohibited person and possession of a machine gun. He will also, presumably, pay the price for violating his parole.
While Martin's exact role in the shooting is still unclear, he has a violent history going back nearly a decade. A prosecutor once argued that he has little regard for human life, according to Fox News. A parole board denied his request for early freedom in May of 2021, calling him a significant safety risk to the community. His release this year can be attributed to a series of pre and post-incarceration credits for time served. No matter what the reason, it would appear that any system that allows a violent thug out of jail after being deemed a danger to society is in need of repair.
Copyright 2022, WatchDogReport.org