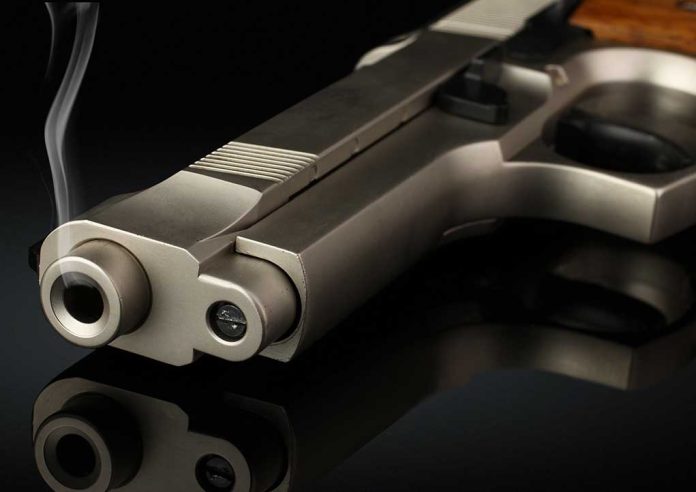 Mass Shooter Kills 35 People
(WatchDogReport.org) – A former police officer went on a bender in Thailand last week. Facing a drug charge that eventually cost him his job, 34-year-old Panya Kamrap took his aggressions out in the worst way possible — by shooting up a daycare center in Nong Bua Lamphu.
On Thursday, October 6, the former police officer shot his way into a daycare facility, where he opened fire indiscriminately. In the aftermath, 24 children and 11 adults lay dead from gunshot and knife wounds.
A former police officer facing a drug charge burst into a day care center in Thailand, killing dozens of preschoolers and teachers. https://t.co/sjOIDJ6WQl

— ABC 7 Chicago (@ABC7Chicago) October 6, 2022
The shooter continued to fire his weapon, even while driving away from the facility; he then took the lives of his wife and son before committing suicide. A hospital report revealed there were no drugs in Kamrap's system. Why he chose to open fire at a daycare remains yet to be disclosed.
Over the weekend, family members began funeral preparations for the slain, which consisted of mostly two- and three-year-olds. The nation's king, Maha Vajiralongkorn, visited the hospitals where survivors are recovering. This includes four children who were stabbed, mostly in the head, but lived through the ordeal.
This tragedy is now the nation's worst on record, having replaced a 2020 shooting where a man held hostages and killed 29 people in a Nakhon Ratchasima mall.
Copyright 2022, WatchDogReport.org