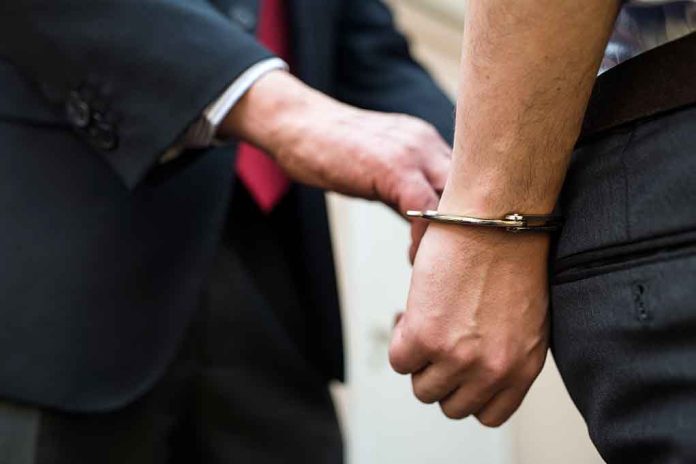 (WatchDogReport.org) – The US Department of Justice announced on July 16 that authorities arrested an 18-year-old man at the Denver International Airport on July 13 as he had ties to the terrorist group ISIS. The agency explained that suspect Davin Meyer was attempting to travel to Iraq, where he would meet with a leader of the terrorist organization so he could officially be part of it.
The Federal Bureau of Investigation (FBI) said in a statement that Meyer gave no resistance when arrested by agents. The bureau also said that the suspect was going to pledge his allegiance to ISIS and start fighting with the terrorist group in the Middle East.
As reported by Fox News, Meyer's arrest warrant relied on a person he knew who decided to contact the Douglas County police in June 2022 after noticing Meyer's extreme views. The source allegedly told authorities that the 18-year-old man used to be a white supremacist but suddenly started to practice Islam. The informant also explained that Meyer became radicalized by online content and even claimed he wanted to kill some people before committing suicide.
The affidavit said that the source informed the bureau in October 2022 that Meyer said he would "build a bomb" in the United States if he couldn't go to the Middle East. The document also states that in November 2022, the suspect made contact with a man he thought was a member of ISIS and virtually pledged allegiance to the group. However, the affidavit said that the man Meyer made contact with was an undercover FBI agent.
Meyer made another online pledge to the terrorist group after its leader was killed by American forces in Syria and replaced. He allegedly started to save some money for his trip to Iraq to join ISIS and used an allowance from his mother to buy a flight to Istanbul, Turkey. FBI agents arrested the 18-year-old man on the airport's jet bridge.
Copyright 2023, WatchDogReport.org