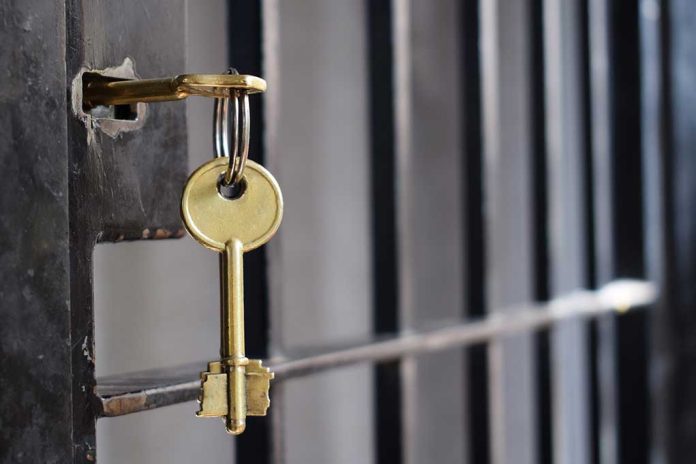 (WatchDogReport.org) – Terry Martin might soon be saying, 'There's no place like prison.' Martin was indicted by a North D.'ota grand jury in the middle of last week. He allegedly stole Judy Garland's "Wizard of Oz" sequined red slippers. The shoes were swiped in 2005 and recovered in 2018 following an FBI investigation and subsequent sting operation. Martin was indicted on one charge of theft of a major artwork.
The timeless movie "The Wizard of OZ" was filmed in 1939, and its star Judy Garland wore several pairs of these unique slippers throughout the filming. However, only four authentic pairs are known to remain today.
The slippers were insured for $1 million, but the estimated real value is roughly $3.5 million. This pair was displayed in Garland's hometown of Grand Rapids, Minnesota, at the Judy Garland Museum. The thief gained entry by breaking a window, after which he smashed the display case of the slippers and made his way out with the iconic items. Initially, law enforcement offered a $250,000 reward, which a private anonymous donor raised by $1 million.
The case remained relatively cold until 2017, when a man contacted the insurance company offering information that could help retrieve the slippers. The FBI got involved and, after a year of investigating, busted Martin. The shoes are a remarkable feat of craftsmanship as their made from almost a dozen materials, including silk, gelatin, wood pulp, plastic, and glass. The ruby effect is done with rows of sewn-in sequins, and the bows are made with beads and cut red glass.
These slippers were on loan from a private Hollywood memorabilia collector at the time of their theft. Another private collector, The Academy of Motion Picture Arts, and the Smithsonian, holds the other three pairs.
Copyright 2023, WatchDogReport.org