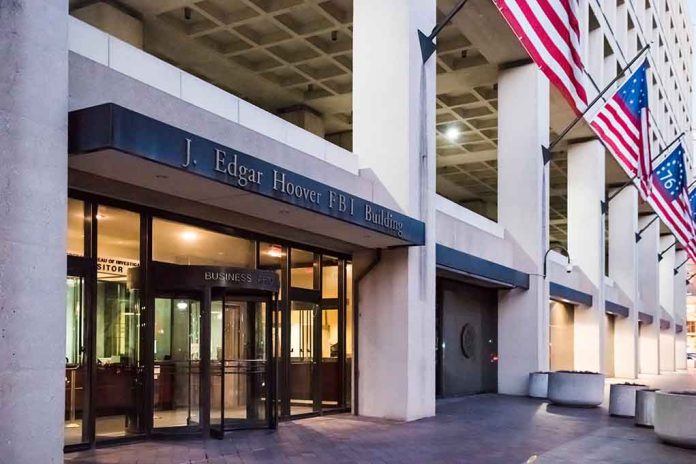 Crisis At FBI HEADQUARTERS – A Criminal Act!
(WatchDogReport.org) – A couple believing they were helping someone in need found themselves robbed at gunpoint instead — right next to FBI Headquarters in Washington, DC. The couple was so close to the building that it's where they went immediately afterward to seek refuge and ask for help.
FBI agents assisted the couple in calling the local police, but the alleged robber hasn't been located yet. The couple lost cash, a bank card, and electronics during the terrifying incident. A spokesperson from the Metropolitan Police Department (MPD) told Newsweek the couple wasn't harmed in the attack, which lasted around six minutes.
Man robs couple right next to FBI headquarters: report https://t.co/d5lrts7jAP

— The Washington Times (@WashTimes) April 28, 2022
Crime certainly isn't new in urban areas. The infamous increase in crime the nation sees coming out of the pandemic shows its ugliness in places like the nation's capital. According to MPD statistics, 783 people have been robbed so far in 2022, a 54% increase from last year, with well over half a year to go. Violent crime, in general, is up 25% in the city.
The issue seems to be much easier to see than statistics on a website. A criminal, near the FBI on Pennsylvania Avenue, robbed a couple at gunpoint in broad daylight. That, all by itself, points to an issue that will probably need to be addressed before it spins so far out of control that it can't be stopped.
Copyright 2022, WatchDogReport.org