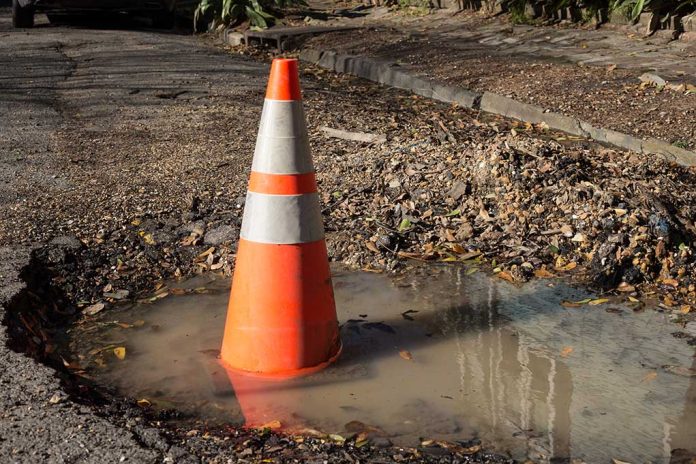 (WatchDogReport.org) – Florida man Bryan Raymond has been fighting potholes near his Fort Myers gym, Progress and Pride Fitness Group. The businessman used concrete to fix the hole himself multiple times when the city did nothing about it. That didn't hold, so he came up with a different idea.
Raymond said he was driving down Honda Drive when he decided to plant a banana tree in the hole. The city said the road is private, so business owners are responsible for fixing any issues. Raymond told WBBH that if they had to fix the problems themselves, they had to "put something obvious" in the pothole to "make sure nobody" drives through it.
My Michigan friends & family know all too well the annoyance of potholes. Apparently this is how #FloridaMan handles the problem: https://t.co/rzO5LkafaN @NBC2 @AlexHowardNews

— Evan Dean (@_EvanDean) September 3, 2021
According to the businessman, his security cameras have captured all kinds of problems on the road, from flooding to potholes damaging cars. Scott Shein, from another business on the street, said he thinks Raymond's solution is "hilarious" and suggested more trees in holes.
Potholes are a problem in Florida because of all of the rain and heat. Climate conditions cause the cement to degrade, which leads to potholes and cracks in the roads. These holes can severely damage cars, or even cause injuries.
While the banana tree is a funny idea, the business owners might have to call a professional soon.
Copyright 2021, WatchDogReport.org