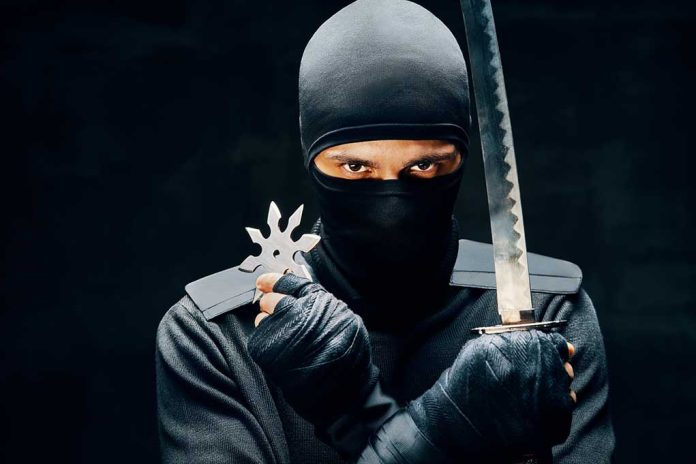 (WatchDogReport.org) – In a bizarre incident, a man dressed as a ninja attacked US special operations troops who were carrying out an exercise in California. Reports from Ridgecrest Police Department show the assailant injured two men during the assault.
On September 18, members of the 160th Special Operations Aviation Regiment — the famous "Night Stalkers" — were taking part in an exercise at Inyokern Airport north of Los Angeles, CA. Around 1 a.m., a man in a full ninja suit approached a member of the unit and asked "Do you know who I am?"
When the surprised staff sergeant said no, the man attacked him with a sword, injuring his leg. The NCO managed to escape and sound the alarm. However, the wannabe ninja injured another soldier by throwing a rock through the window of a hangar.
https://t.co/jxAvk3Rkvd ninja attacks military personnel at airport hangar in california. asking "do you know who i am?" "do you know where my family is?" prior to slashing.

— sjsfb (@sjsfb_) October 3, 2021
Because this was a peacetime exercise, troops locked themselves in a building and called local police. They responded and tasered the attacker, later identifying him as 35-year-old Gino Rivera. Officers charged Rivera with multiple offenses, including attempted homicide and assault with a deadly weapon.
So far, there's no indication of why Rivera staged his weird rampage. 160th SOAR isn't answering questions from the media.
Copyright 2021, WatchDogReport.org