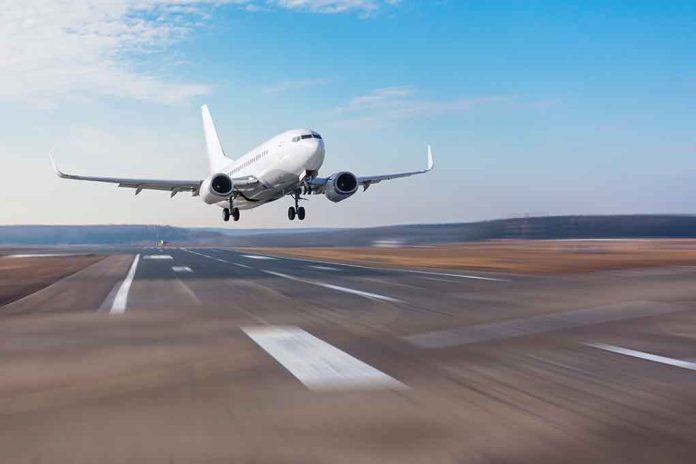 (WatchDogReport.org) – On June 23, 2023, an airline worker died after being sucked into, or "ingested" into, the engine of an aircraft operated by Delta Airlines. The incident occurred at the San Antonio International Airport late in the evening.
The worker, identified as 27-year-old David Renner, was an employee of Unifi Aviation, a company that does contract work for Delta and other airlines in the U.S., providing ground handling operations. In a statement from Unifi, the company commented that they are "deeply saddened by the loss" and called the incident "tragic."
The National Transportation Safety Board (NTSB) opened an investigation to examine Unifi's operational and safety policies and procedures in relation to the incident, but the investigation was called off after the Bexar County Medical Examiner determined the victim had taken his own life.
Although tragic, the death was unrelated to policy or safety procedures. Unifi Aviation and Delta Airlines supported the investigation and showed compassion for the victim and his family.
The NTSB investigated a similar death back in January. Courtney Edwards, an employee working with the ground crew at an airport in Montgomery, Alabama, was killed after walking too close to a jet turbine and being sucked into the engine. An initial NTSB investigation determined that Edwards had not followed proper safety procedures while approaching the aircraft and ignored an indicator light. Camera footage of the area also shows another employee attempting to warn Edwards away from the turbine.
Subsequently, an Occupational Safety and Health Administration (OSHA) investigation into Edward's employer, Piedmont Airlines, a subsidiary of American Airlines, determined the company was at fault, citing safety concerns that resulted in Edward's death. OSHA issued a fine to the company of more than $15,000. Piedmont intends to challenge OSHA's ruling.
According to public records, incidents resulting in death from being ingested into jet engines is rare. In a 2008 company magazine, Boeing reported only 37 total engine ingestions, with 5 resulting in death.
Copyright 2023, WatchDogReport.org