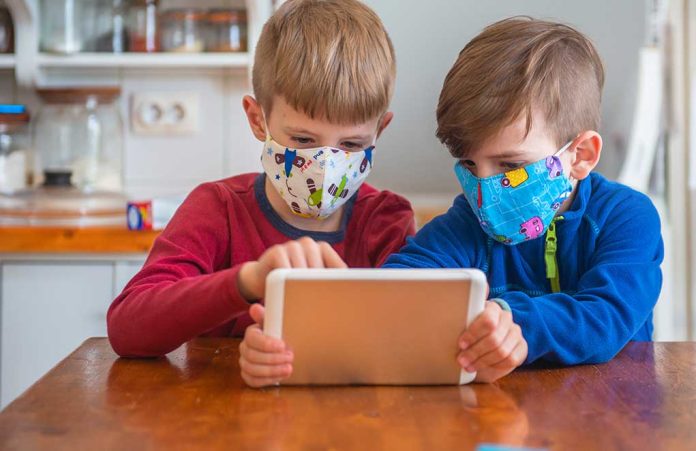 (WatchDogReport.org) – Rep. Madison Cawthorn (R-NC) is one of the most outspoken members of Congress. The freshman politician has no patience for tyrannical COVID-19 restrictions enacted over the last year and a half. In fact, he recently spoke out against mask mandates during a local school board meeting, hoping to sway minds.
On Thursday, August 5, the Buncombe County Schools Board of Education voted 4 to 2 to require masks for students and staffers in schools next year. Cawthorn accused school board members of muzzling kids by forcing them to wear face coverings. He went on to say a mandate is "nothing short of psychological child abuse."
Forcing masks in schools is not science.

Parents should be deciding if their kid wears masks in school, NOT THE GOVERNMENT!

— Madison Cawthorn (@CawthornforNC) August 7, 2021
That wasn't the first time Cawthorn protested masks. In July, he set up an online bail fund for Republicans after Capitol Hill police were told to arrest people who refused to comply with the mandates. He told constituents that if Vice President Kamala Harris "can pay bail for violent Antifa rioters," he can pay to get GOP staffers out of jail after arrests.
The bail fund was directly linked to his personal campaign.
Republicans across the US are calling on schools to allow kids and their parents to decide what's best for their families. Lawmakers don't believe the strong arm of the government, whether that be at the state and federal level or local level, should force kids to comply. As for the North Carolina county Cawthorn was protesting, its school board refused to rescind its mask requirement.
Copyright 2021, WatchDogReport.org