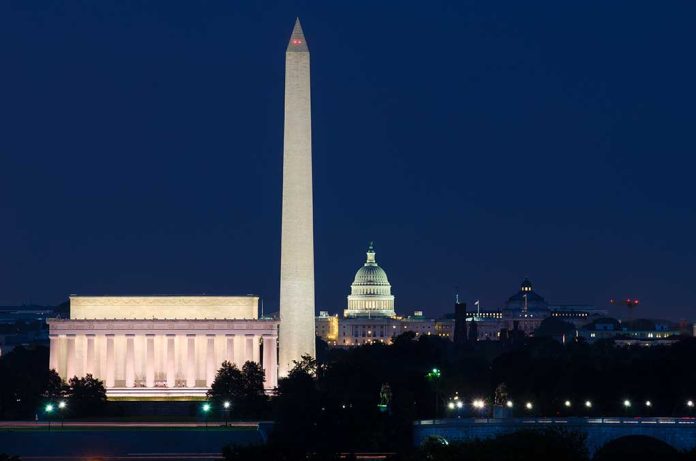 (WatchDogReport.org) – Representative Madison Cawthorn (R-NC) is in some pretty hot water with his colleagues after he made statements he has yet to back with any proof. Members of the House Freedom Caucus, Cawthorn's own people, take offense to the allegations, as the remarks seem to be aimed at fellow Republicans. Rep. Scott Perry (R-PA), chair of the caucus, says he wants receipts for Cawthorn's claims.
A growing number of Republican lawmakers are calling on North Carolina GOP @RepCawthorn to "name names" after he claimed politicians invited him to an orgy and used hard drugs.https://t.co/Nx7S6MmvyB

— Washington Examiner (@dcexaminer) March 30, 2022
Cawthorn spoke on a Warrior Poet Society podcast about his dealings as a freshman congressman in DC. He made allegations of sordid behavior and claimed he was offered a spot at a drug-fueled sexual orgy by a politician he claims to "look up to." It would be difficult for any Democrat to not jump on the opportunity to point out that Cawthorn is no fan of their party.
The remarks prompted House Minority Leader Kevin McCarthy (R-CA) to promise he'd have a chat with the young congressman, according to the Washington Examiner. Republicans across the party are echoing the sentiment to Cawthorn: either show some form of proof of the allegations or recant the statement. Congressman Jim Jordan (R-OH), a staunch conservative closely aligned with Cawthorn's values, said that while he's heard the young man's stories, he hasn't seen any proof.
Do you believe Cawthorn's allegations?
Copyright 2022, WatchDogReport.org