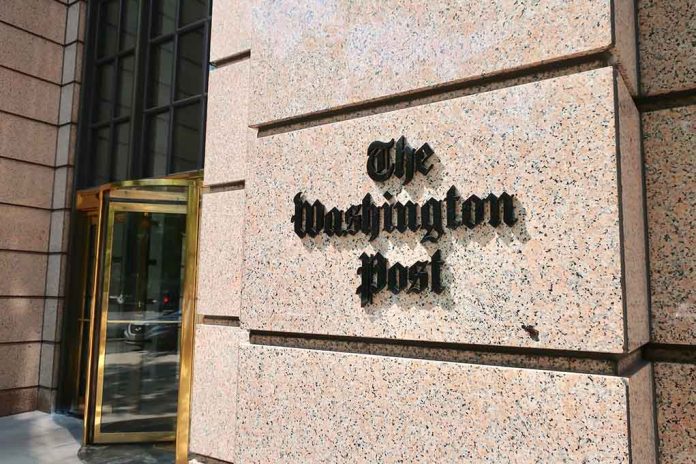 (WatchDogReport.org) – The creator of Libs of Tiktok, the popular Twitter account, spoke out about having her identity and personal information exposed by an ambitious Washington Post reporter. In an interview on "Tucker Carlson Tonight", the famous tweeter said her life is overwhelming and chaotic after the Post published a hit piece doxxing her.
Tucker Carlson Rips 'Whining' Taylor Lorenz For Unmasking 'Libs of TikTok' Creator: 'She's Not a Journalist'https://t.co/XwX7nAa5A8

— Mediaite (@Mediaite) April 20, 2022
The Post reporter, Taylor Lorenz, engaged in a campaign to expose the Twitter account's owner in an effort to intimidate her into shutting down, according to Carlson. He and Libs of TokTok poster, Chaya Raichik, agreed that Lorenz's actions were narcissistic and cruel. Lorenz pushed her way into an anonymous poster's life by tracking down and visiting family members and, ultimately, publishing her name and links to find her address.
The Post removed the links after criticism, but stands behind its reporter. Managing Editor Cameron Barr said Lorenz follows the strictest set of journalistic standards. They added that Libs of TikTok is a publicly-known entity that has asked for media attention in the past, including from Fox News, and is, therefore, fair game.
This isn't Lorenz's first time dealing with doxxing. She did an interview herself with MSNBC that talked about her own experience being exposed to real-world danger and the post-traumatic stress disorder it caused. She says the issue was so bad she even contemplated suicide. It would seem that her own experience didn't teach her much of a lesson.
Copyright 2022, WatchDogReport.org