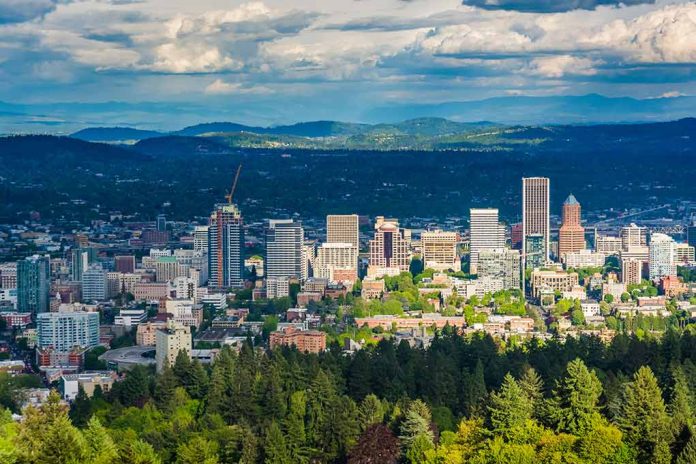 (WatchDogReport.org) – The city of Portland, in Multnomah County, Oregon, has a history of growth. For 30 years, data shows a steady expansion of population and money. The county has primarily depended on the highest income earners to fund the government and social programs offered to those in need. In 2020 this trend took a backward turn, costing the city roughly $1 billion in income.
From 2020-2021 many of Portland's higher-income tax contributors and their families moved out of the city. Some relocated to the suburbs, while others left the state altogether. Many blame the pandemic and the resulting work-from-home trend, which gave workers the flexibility and freedom to move away from corporate job sites. Others point to the rise in crime and homelessness for the great migration out of the city. Research supports both as a potential cause.
During the massive riots that began in 2020, Portland did nothing to stop rioters from destroying property belonging to businesses, large and small. Rioters caused more than $2 million in damages to federal buildings alone. The cost of repairing this damage has been passed along to taxpayers.
Homelessness increased by 50% from 2019-2021. Homeless camps are littered throughout the city, creating unsanitary conditions due to the trash and human waste produced by those living there. These camps exist even though they have been banned.
Much of the increase in violent crimes can be attributed to drugs such as fentanyl. Deaths resulting from fentanyl overdose increased by 210% in 2020. Violent crimes continue to rise, leading the city to break its homicide record two years in a row. Policies and laws may be in place, but they don't seem to be enforced.
Considering these factors, it's no wonder that people are choosing to leave for greener or safer pastures and taking their tax money with them. The population continues to decline as more people decide to leave Portland, and this decline is an economic concern.
Copyright 2023, WatchDogReport.org