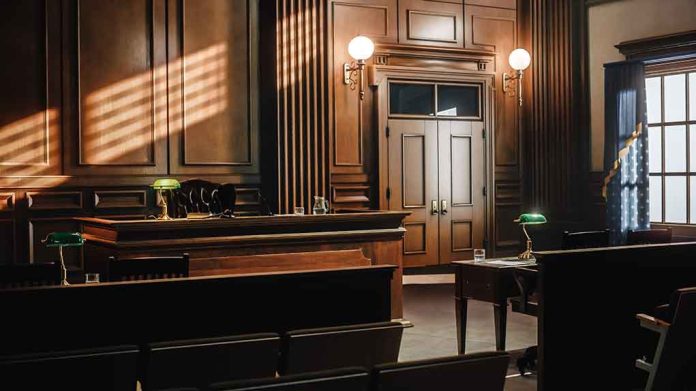 Smith and Wesson Sued Over Highland Park Shooting
(WatchDogReport.org) – On July 4, 2022, Robert Crimo III allegedly opened fire on innocent bystanders enjoying a parade in Highland Park, Illinois, killing seven and wounding more than 30 others. Because he was living with his parents, he was unlikely to have big money. However, Smith & Wesson, the company that manufactured the gun he used, has very deep pockets, and is now one defendant in 11 lawsuits seeking monetary damages for the victims.
The anti-gun violence organization Brady filed a lawsuit on behalf of Liz Turnipseed, one of the victims of the July 4 shootings in Highland Park, Illinois, against gun manufacturer Smith & Wesson, claiming the company engaged in "unlawful marketing".https://t.co/ICLTD6R8RA

— Newsmax (@newsmax) September 29, 2022
One of the lawsuits, filed on behalf of a surviving victim by the name of Elizabeth Turnipseed, claims the gun manufacturer bears responsibility because of the way it advertises its wares. It claims the company develops "marketing campaigns that target adolescents drawn to… popular and realistic… video games like Call of Duty…" featuring guns like those made by Smith & Wesson.
While video game makers aren't being sued over their alleged contribution to the normalization of using weapons to take out one's aggressions, the plaintiff did include the two gun stores involved in selling the rifle, alleging the shops knowingly sold an illegal weapon to Crimo III. However, on July 7, CNN published an article quoting Chris Covelli, a spokesperson for the Lake County Major Crimes Task Force, as saying that the gun was legally purchased.
Representatives for the gunmaker have not responded to comments.
Copyright 2022, WatchDogReport.org