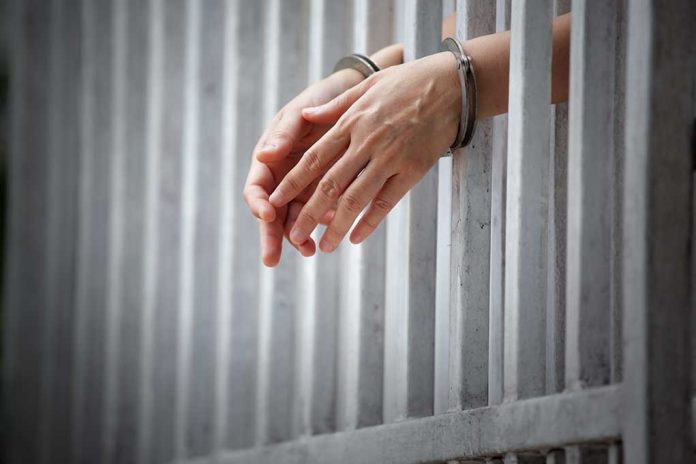 (WatchDogReport.org) – Representative Katherine Clark (D-MA) began her career in public service on the state level as a senator, representative, and general counsel for the Massachusetts Office of Child Care Services. Now the Democratic Whip in the new Congress, it's safe to say Clark is familiar with the legislative and judicial systems of the US. But it appears not everyone in her house has the same respect for the law.
On January 23, the New York Post reported that police arrested Clark's daughter, Riley Dowell, for suspected vandalism. The lawmaker's child was spraypainting anti-police rhetoric on the Parkman Bandstand Monument in Boston during a protest over the weekend. Dowell allegedly scrawled "NO COP CITY" and "ACAB" across the structure.
Clark took to Twitter on Sunday evening to communicate her dismay about the situation. Considering she is part of the legal system, the legislator said she trusted the judicial process, even in a case that involved her child.
Last night, my daughter was arrested in Boston, Massachusetts. I love Riley, and this is a very difficult time in the cycle of joy and pain in parenting.

This will be evaluated by the legal system, and I am confident in that process.

— Katherine Clark (@WhipKClark) January 22, 2023
The 23-year-old didn't give up with a fight, however. According to reports, Dowell and a group of about 20 people surrounded police, screaming at them and, in some cases, attacking the public servants. Traffic in the area came to a standstill as a result of the protests.
The Boston Police Department reported that Clark's daughter, whom they identified as Jared Dowell, is facing multiple charges, including the destruction of property, assault, and graffiti-related crimes. Another person, Andrea Colletti, was arrested at the scene and is facing similar charges in addition to resisting arrest. She attempted to run and subsequently had a physical scuffle with the arresting officer.
Dowell was arraigned in Boston Municipal Court on Monday, January 23. She pleaded not guilty to the charges against her and was released on $500 bail. Another court date, this time for a pre-trial hearing, is set for April 19.
Copyright 2023, WatchDogReport.org