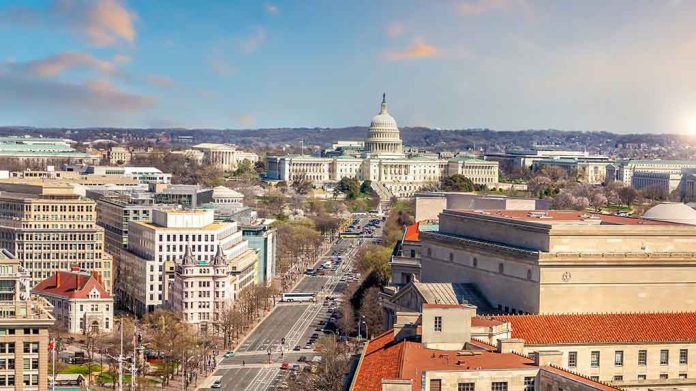 (WatchDogReport.org) – According to a Newsmax report, lawmakers and their staff in Washington, DC, have been warned to protect themselves as the city's crime rates keep climbing. In an informational security briefing, House Administration Committee Chair Representative Bryan Steil explained that everyone thinks "differently" when they're the victim of a crime.
He pointed out that the main goal is to prevent anyone from becoming a victim by providing the proper tools. In the briefing, which his committee hosted, Steil also noted this is not enough and claimed there are many policies the city needs to solve its crime problem.
Steil explained that many other cities across the United States are experiencing the same issue as the capital, and that he and many of his friends and family members have been victims of crime. He pointed out that one of the scariest things that happened to him was during his time as a staffer on Capitol Hill in 2004 when he and his friends were robbed at the front of his porch at gunpoint. The GOP Wisconsin representative told attendees this happened in the middle of a barbecue.
According to different reports, car thefts and homicides have skyrocketed in Washington, DC, along with many other crimes. Back in March, a staffer for Kentucky GOP Senator Rand Paul was brutally stabbed while walking across the capital city's H Street Corridor. A month before that incident, Minnesota Democratic Representative Angie Craig was severely injured after being assaulted inside an elevator of her apartment building.
At the briefing, DC Police Union Chair Greggory Pemberton recommended staffers always check their surroundings while walking or driving. He and other law enforcement officials also advised attendees to never get distracted by their smartphones and to avoid talking with strangers or even walking with other people. Pemberton also told congressional staffers and lawmakers that those who currently claim that crime in the city is lower than in the 1990s are lying.
Copyright 2023, WatchDogReport.org