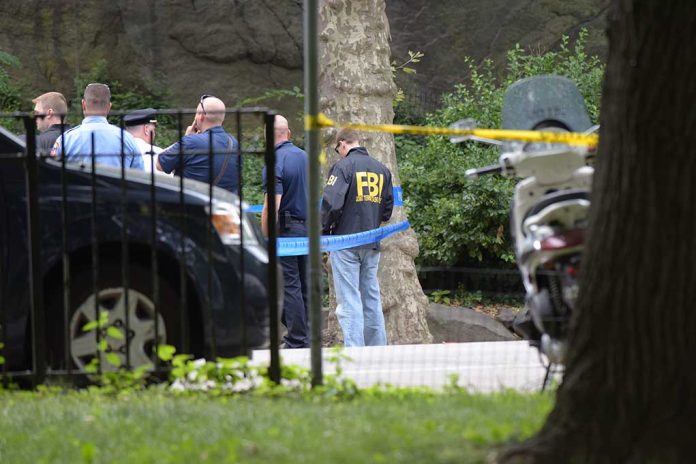 Federal Agent SHOT DEAD – He Was Taken Out!
(WatchDogReport.org) – When one looks at a list of the most stressful jobs a person can have, two that are always near the top of the list are airline pilots and law enforcement officers. When high stress is mixed with alcohol, it can sometimes lead to tragedy, as was recently the case in the Florida Keys.
Lane Morgan Caviness was an officer with the Federal Flight Deck Officer program, a division of the Department of Homeland Security's Air Marshal Service. https://t.co/NRzA99Vjw9

— Intl. Business Times (@IBTimes) August 11, 2022
Deputies with the Monroe County Sheriff's Office responded to a call reporting "an intoxicated armed suicidal man" at a Key Largo residence. When they arrived, a man, later identified as Lane Morgan Caviness, was observed and confirmed to be armed.
They lost visual contact, but were able to reach him by telephone; he confirmed he was drunk and ready to confront them. When he appeared a second time, he aimed what's reported to be an AR-15 style rifle at the deputies, and they opened fire.
Once he was down, they administered first aid, but it was unsuccessful, and he succumbed to his wounds. They later found out they had taken the life of one of their own, given that Caviness was a sworn law enforcement officer.
The deceased was a commercial airline pilot and part of the Department of Homeland Security's Federal Flight Deck Officer Program, in which qualified flight crew members are sworn in to protect the planes they're on. Although no details are available as of yet regarding a motive for his actions, this tragedy has the earmarks of a "suicide by cop."
Copyright 2022, WatchDogReport.org