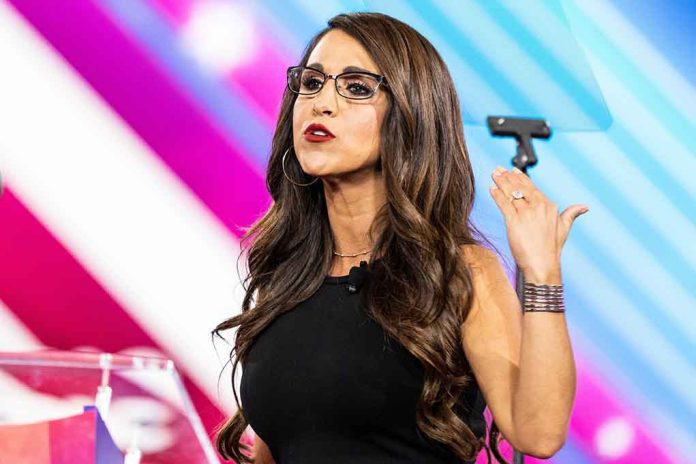 (WatchDogReport.org) – On February 8, the House Oversight Committee conducted an investigation into Twitter, its alleged collusion with the Federal Bureau of Investigation to silence American voices, and its presumed practices of targeting Conservatives. A few of the platform's former executives testified before the committee to answer members' questions.
One of the legislators was Representative Lauren Boebert (R-CO), a new member of the Oversight Committee who seemed to have a personal beef with the former social media officials. The lawmaker used some of the previously released Twitter files and alleged accounts from current employees to passionately make her case to try and elicit answers.
Boebert's Grilling
The Colorado rep asked Twitter's former head of trust and safety, Yoel Roth, how many times he personally met with the FBI while working at the company. Boebert wanted to know if the federal agency asked him to do anything "illegal or questionably legal." Roth replied that, although he's not an attorney, he didn't believe the bureau asked him to do anything against the law. That answer didn't seem to satisfy the legislator, as she then pointed to former Twitter Deputy General Counsel James Baker, accusing him of colluding with the FBI.
The fiery congresswoman then turned back to Roth, roping in former Policy Director Vijaya Gadde, demanding to know if either one of them approved a shadow ban on her account. Both witnesses denied any involvement, but Boebert didn't believe Mr. Roth, in particular. She shot back that she knew he "looked at" the measure because of Twitter's "fascist" policies. The legislator then pressed the former exec once again.
When Roth didn't change his answer, Boebert changed his answer for him, exclaiming, "yes, you did" shadow ban the account. The legislator said she believed her account was silenced for a "joke" she made about former Secretary of State Hillary Clinton.
The Colorado rep continued communicating her displeasure by asking the executives who they thought they were suppressing stories, silencing members of Congress, and banning a sitting president from the platform — the gall. She ended by thanking Elon Musk for restoring free speech to Twitter.
Other Questions
Representative Jim Jordan (R-OH) had some questions of his own for the former Twitter employees. He asked Baker if he spoke with the FBI about the Hunter Biden story. The former general counsel said he didn't "recall" speaking with the bureau about matters related to the president's son, specifically his laptop.
Representative Kelly Armstrong (R-ND) thought the lack of memory among those testifying was mighty convenient, adding the responses simply didn't pass "the smell test."
Copyright 2023, WatchDogReport.org