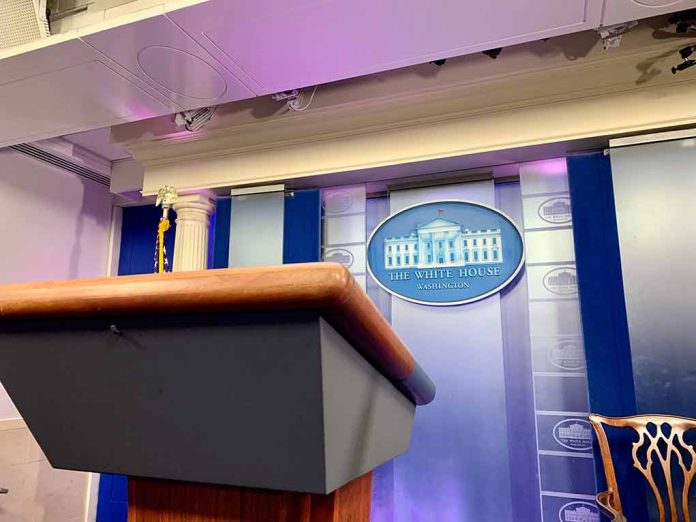 (WatchDogReport.org) – White House press secretary, Karine Jean-Pierre, and Fox News correspondent Peter Doocy, engaged in a battle of wills during a daily press briefing on Thursday, September 21. Doocy asked a question about the recent reports of more than 10,000 immigrants illegally crossing the U.S. border daily as of last week.
Jean-Pierre began answering the question, but as soon as it appeared that she intended to "answer the question with another question" instead of giving a straight answer, Doocy interrupted. Doocy demanded to know what term the White House used to describe 10,000 immigrants illegally crossing the border daily.
The two talked over each other and interrupted one another until Jean-Pierre ended the heated exchange by cutting Doocy off and "moving on" to another reporter's question. When Doocy tried again to interrupt, Jean-Pierre said she had tried to answer the question, but that Doocy had "stopped" her. At that point, Doocy was not allowed any further questions.
The exchange between the two became popular on social media. Several comments were made on Jean-Pierre's "lack of response" to the current border crisis. Fox News contributor, Guy Benson, called Jean-Pierre's lack of response "pathetic". Dean Cain posted on Twitter saying the term for what's happening at the U.S. borders should be called an "invasion". The GOP's official Twitter account posted the word she should have used to answer Doocy's question is "crisis".
As of last month, sources told Fox News there were approximately 20,000 migrants in federal custody. According to NBC News, there are anywhere from 100-200 migrants being released by Border Patrol daily. The people are being released on the streets shortly after crossing the border.
September has seen a spike in illegal crossings at the U.S. – Mexico border. Drone footage captured a group of 2000 migrants crossing illegally into the U.S. near Eagle Pass, Texas. This group is one of the largest single groups ever recorded.
Copyright 2023, WatchDogReport.org