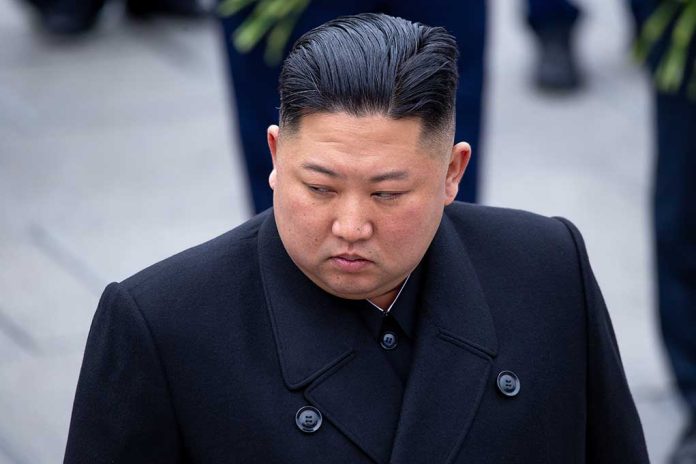 Kim Jong-un's Daughter Spotted in First Public Appearance
(WatchDogReport.org) – Leaders and celebrities around the world can be secretive when it comes to their children, and when they do decide to introduce them to the public, it might cause a scene on social media. However, the dictator of North Korea (DPRK), Kim Jong-un, decided to take that to a whole new level by having his daughter debut at the test launching of a nuclear-capable intercontinental ballistic missile (ICBM).
Kim Jong Un's daughter made her first ever public appearance at a missile launch. Cuuuute! A child never forgets their first missile launch!

— 22Minutes (@22_Minutes) November 22, 2022
Photos of the event shared by multiple news outlets show the Hermit Kingdom's Glorious Leader walking hand-in-hand with his "beloved daughter," whose name and age was not provided. This is the first time she has been publicly recognized, although former NBA star Dennis Rodman, who has struck up a friendship with Kim, announced he had held her as a baby during a 2013 visit and called her Ju Ae.
Speculation has run rampant on what Kim's motivation may be in bringing her out from behind the curtain at this time when his normally belligerent attitude regarding his military's prowess has been cranked up. A piece in the Washington Post noted that propaganda put forth by the DPRK can be intended to carry more than one message on more than one level, which can make it "a type of Rorschach test for differing opinions." Further adding to the speculation is the fact that Kim's daughter appeared yet again just a few days later.
Tae Yong-ho, a high-level diplomat for Kim's regime before defecting and becoming a lawmaker in South Korea, believes he understands two points the dictator is trying to make. First, he's letting the world know his nuclear weapons program is here to stay, and that he also has children to whom he can pass the mantle of leadership to carry that program into the future.
Copyright 2022, WatchDogReport.org