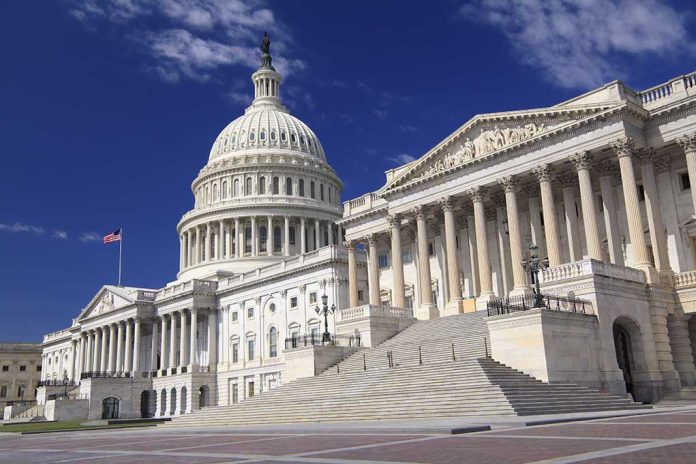 (WatchDogReport.org) – Last month, Speaker of the House Nancy Pelosi (D-CA) formed a select committee to investigate the January 6 incident. According to her plan, House Minority Leader Kevin McCarthy (R-CA) would appoint five lawmakers to the committee and she would appoint eight. Last week, the GOP leader picked who he wanted to serve on the investigative committee, and that's when the drama began.
Pelosi Plays Politics
McCarthy announced he'd picked Reps. Jim Jordan (R-OH), Jim Banks (R-IN), Kelly Armstrong (R-ND), Troy Nehls (R-TX), and Rodney Davis (R-IL) to serve on the committee. Almost immediately, there were rumblings that Pelosi was going to have a problem with some of the lawmakers because they'd voted against certifying the presidential election for Joe Biden. The Speaker later claimed that didn't matter.
However, on July 21, Pelosi revealed she was rejecting Banks and Jordan. She said they were not welcome to serve on the committee because she didn't believe they would fairly execute their jobs.
The next day, Pelosi held a press conference explaining why she decided to reject the two appointees. She told the press it had nothing to do with their Electoral College objections. Instead, she explained she was rejecting them because of comments they'd made in the past. Banks, for example, said he would use his position on the committee to investigate President Joe Biden. Pelosi pointed out the Biden admin didn't exist on January 6. She said it'd be "ridiculous" if he was on the committee.
She went on to say the bill that formed the committee allows her to reject members appointed by McCarthy.
McCarthy Strikes Back
The House minority leader wasn't playing games with Pelosi. McCarthy announced he was pulling all of the Republicans he'd chosen to serve on the committee unless the Speaker allowed Banks and Jordan to serve. In a statement, he called her decision an "egregious abuse of power and will irreparably damage this institution."
McCarthy suggested he might launch his own investigation into the events at the Capitol. When Pelosi was asked about that, she said, "I'm not concerned. Let's not waste each other's time."
As House Speaker, Pelosi has the power to appoint Republicans to serve on the committee. They could refuse, though. Rep. Liz Cheney (R-WY), who lost her leadership position in the GOP earlier this year after attacking former President Donald Trump, has accepted her offer to sit on the committee. Whether Pelosi gets any more Republicans to serve alongside her remains to be seen.
The January 6 committee meets for its first time on July 27.
Copyright 2021, WatchDogReport.org