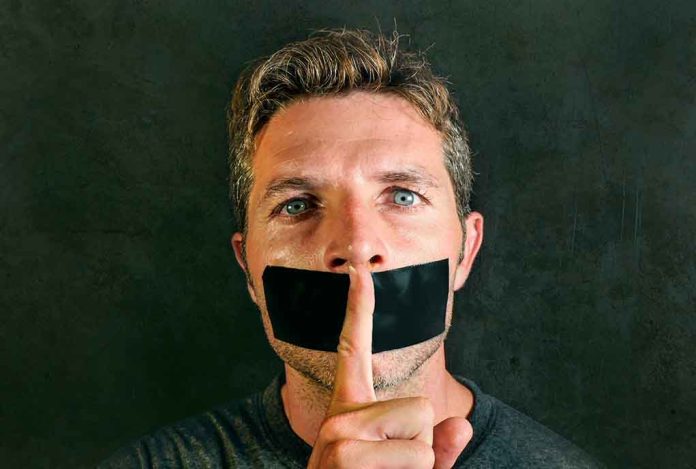 (WatchDogReport.org) – On February 20, Axios reported House Speaker Kevin McCarthy (R-CA) gave Fox News host Tucker Carlson access to 41,000 hours of Capitol footage from January 6, 2021. The exclusive report stated Carlson didn't see any "legitimate reason" the tapes should be kept secret. In fact, he questioned why any "honest person" would be upset about its release.
The news outlet reported that McCarthy and Carlson started talking about the release of all the footage in early February. Some of the surveillance videos have been seen by the public, but nowhere close to the whole treasure trove. The House speaker was quiet about the release, until now.
McCarthy's Explanation
On February 22, the New York Times reported that McCarthy participated in a short interview about the matter. The California Republican said he "promised" Carlson exclusive rights to the security footage, although it's unclear why he chose that network and not any others. McCarthy said the tapes "belong to the American public," but didn't give them to the people. He gave them to Fox, who will now pour over the trove and decide what to share. Still, the House speaker insisted that shining a light on all the pieces instead of a choice few will allow the public to "make their own judgment" about what transpired that day. Tucker Carlson and his team stated they are taking the job of reviewing the video "very seriously."
Tape Controversy
Democrats are largely upset about McCarthy releasing the entire cache of footage to the media, stating the videos will reveal too much about the inner workings of the Capitol complex. They claim the exposure could pose an unnecessary security risk. The Hill reported that House Minority Leader Hakeem Jeffries (D-NY) wrote a letter to members of his caucus stating the "transfer of video footage" endangers the Capitol police and is an "egregious security breach." The office of former House Speaker Nancy Pelosi (D-CA) called the move "dangerous and irresponsible," stating McCarthy has put everyone who works in and around the Capitol in harm's way.
Other Views and Going Forward
Not everyone is upset about the release. Representative Lauren Boebert (R-CO) praised the move on Twitter, thanking the House speaker for sharing the tapes. The Colorado lawmaker said the "public deserves" to have everything laid out in plain view.
Tucker Carlson now has 41,000 hours of January 6 footage that Pelosi held for over two years.

Thank you @SpeakerMcCarthy for following through on this!

The public deserves to see everything that was hidden.

— Lauren Boebert (@laurenboebert) February 20, 2023
As for McCarthy, the NYT said his team believes the speaker will share the footage with other outlets once Carlson has had time to comb through the videos.
Copyright 2023, WatchDogReport.org