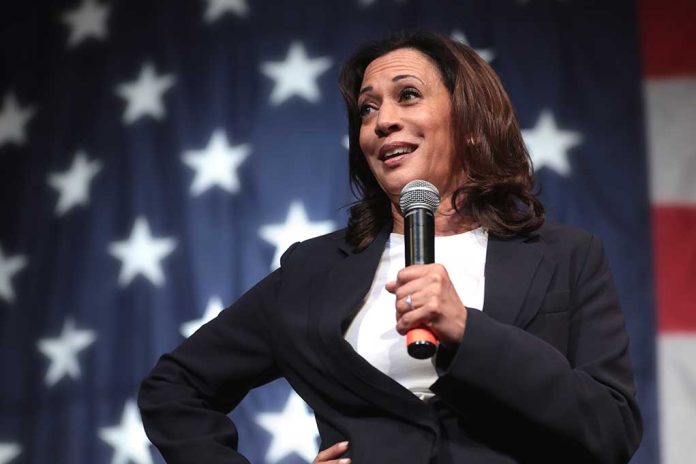 Kamala Harris Ridiculed for Visiting 'Wrong Border'
(WatchDogReport.org) – Vice President Kamala Harris will finally visit the border — long after being appointed immigration czar by President Joe Biden soon after taking office. But before any excitement sets in, Representative Ronny Jackson (R-TX) and other Republicans are making sure people know it is the Demilitarized Zone (DMZ) between North and South Korea she'll be visiting, not the one she's responsible for between the US and Mexico.
Kamala is going to the Korean DMZ to review their border security. Would it be too much to ask for her to visit OUR BORDER!? Our country is being invaded, and Kamala's biggest concern is to visit other nation's borders. Kamala & Democrats are AMERICA LAST!!

— Ronny Jackson (@RonnyJacksonTX) September 27, 2022
South Korea's Prime Minister Han Duck-soo accidentally told the world about the trip during a meeting between the two, who were both in Tokyo attending the funeral of former Japanese Prime Minister Shinzo Abe. Although the visit had not been publicly announced by the Biden-Harris Administration, the White House, perhaps because of all the practice that they get for covering up Biden's gaffes, was able to quickly confirm the details of the meeting.
Joining in Dr. Jackson's Twitter criticism of Harris was Representative Andy Biggs (R-AZ), who noted America "is literally being invaded and she doesn't care." Also, business and politics news contributor Ken Eberhart said this trip of hers "tells you all you need to know" about the administration avoiding the Mexican border. North Korea's Supreme Leader Kim Jong-un added his own commentary by lobbing two ballistic missiles into the sea in the general direction of Japan.
Copyright 2022, WatchDogReport.org