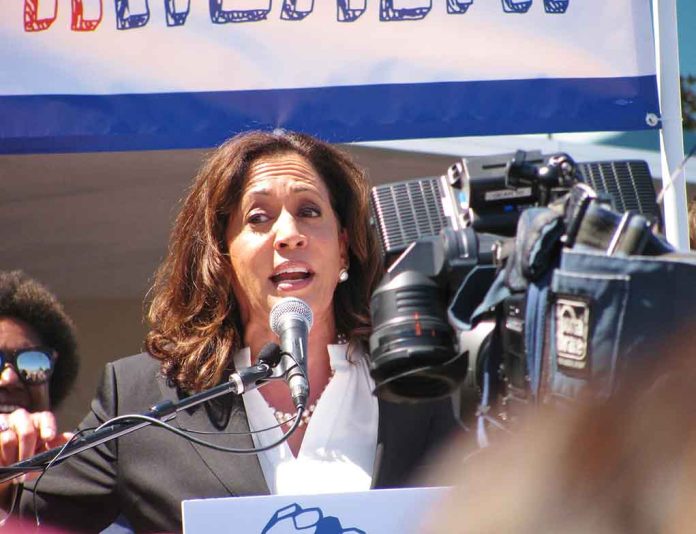 Kamala Harris's Car Crash Was Not a "Mechanical Failure" Despite Initial Claims
(WatchDogReport.org) – Vice President Kamala Harris was traveling through Washington, DC, headed to the White House, when the SUV she was riding in was involved in a minor accident on October 3. There were no injuries. However, the headlines focused on other aspects of the incident. Many question why the initial radio communications from the United States Secret Service team said there had been a "mechanical failure."
Kamala Harris was in a crash falsely dismissed as 'mechanical failure' https://t.co/ity24sxPpo pic.twitter.com/CsgMpit2S9

— New York Post (@nypost) October 6, 2022
The Washington Post initially broke the story with information gathered from "two [unnamed] people familiar with the incident." According to the article, the accident happened because the agent behind the wheel "overcorrected" and struck a curb with enough force to damage a tire. It was severe enough to warrant a replacement.
It has also been reported that Secret Service Director Kim Cheatle expressed concern as to why the initial information used to alert government officials was incorrect. Anonymous sources say the incident has renewed concerns about the protective agency's history of trying to sweep mistakes under the rug.
John Q. Public also seemed to have some questions. A reporter for Yeshiva World News tweeted a purported TikTok video of the aftermath because he was curious as to why he had not seen anything about it in the news. Some replies noted the motorcade was moving on an apparently straight stretch of road, making them wonder what, exactly, the highly-trained driver was overcorrecting for.
Copyright 2022, WatchDogReport.org