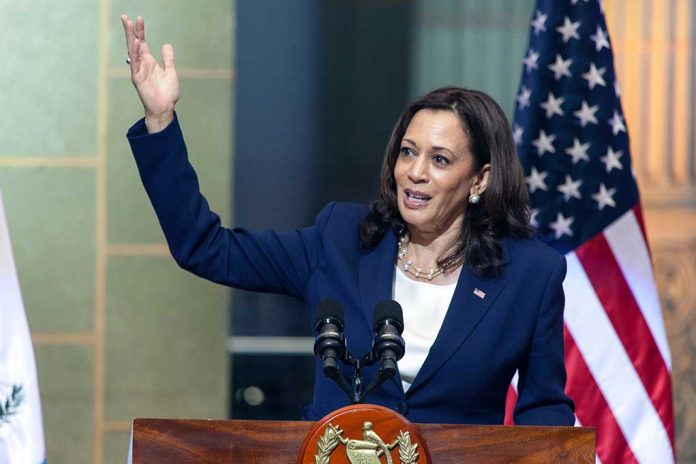 (WatchDogReport.org) – Vice President Kamala Harris took another hit to her inner circle as her deputy press secretary, Sabrina Singh, departed for the Pentagon. Singh, one of Harris' original staffers, took a post with the Department of Defense (DOD).
Singh is the ninth staffer to leave the vice president's office since inauguration day. In particular, her communications department has been decimated by resignations. With the latest high-ranking Harris official leaving, only one original member of the team remains from when she was sworn in.
Vice President Kamala Harris' deputy press secretary, Sabrina Singh, is leaving her role in the latest high-profile departure from the vice president's office https://t.co/fzBahdQOUR

— CNN Politics (@CNNPolitics) March 16, 2022
Communications Director Ashley Etienne and speechwriter Kate Childs Graham were already lost to other jobs, leaving Deputy Press Secretary Herbie Ziskend as the only original member of the communications team. The vice president is promoting from within to fill the gaps, putting Ernesto Apreza in Singh's spot.
Harris wrote a touching email announcing Singh's departure, and her office is taking the position that they're resetting the communications department. The Daily Wire reports that staffers leaving the VP's office talk about an atmosphere of bullying and "soul-crushing criticism." With Harris' approval rating dismally low, staffers say President Joe Biden sidelined his second in command, effectively stymying her ability to make any moves politically.
White House Press Secretary Jen Psaki dismissed the departures as normal.
Copyright 2022, WatchDogReport.org