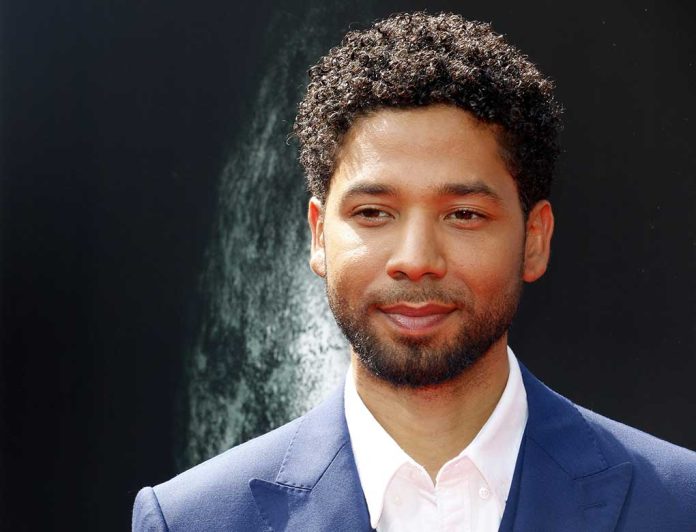 (WatchDogReport.org) – In January 2019, actor Jussie Smollett made headlines when he reported he was the victim of a hate crime in Chicago. He claimed his attackers said, "This is MAGA country," when they beat him up. Police later accused the actor of lying and he was indicted in 2020 on criminal charges. Now, a judge has denied a last-ditch effort to end the case.
On Friday, October 15, Cook County Judge James Linn denied a request by Smollett's attorney, Nenye Uche, to dismiss the criminal case against him. The attorney argued Smollett's rights were being violated because he'd already performed community service and given up a $10,000 bond under a previous deal with prosecutors to drop the charges. The judge refused to get involved in the prosecution and denied the motion.
Judge delivers reality check to Jussie Smollett, dismisses last-ditch effort to end criminal trial https://t.co/sehBe2QPDU

— ARkstorm Prepper (@ARkstormPrepper) October 20, 2021
Smollett is facing six felony disorderly conduct charges after he allegedly gave Chicago police four separate statements about the attack they say he staged. The actor is accused of hiring two men to attack him, and the media reported he hoped to use the attack to garner sympathy and promote his career. The incident led to his firing on the hit show "Empire." In the years since, Smollett hasn't had any television or movie roles.
The judge set his trial date for November 29.
Copyright 2021, WatchDogReport.org