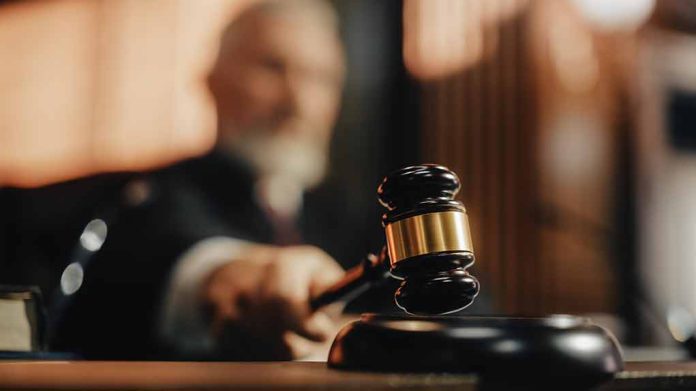 (WatchDogReport.org) – A federal judge sided on August 30 with two Georgia former election workers who filed a lawsuit against former New York City Mayor Rudolph Giuliani. They alleged the Republican leader defamed them by falsely accusing them of engaging in an election fraud plot during the 2020 presidential election.
According to different reports, US District Judge Beryl Howell awarded a default judgment against the former mayor holding him officially liable on different claims. These include defamation brought by Wandrea ArShaye Moss and Ruby Freeman, who were voting officials in Georgia's Fulton County in the 2020 election. The mother and daughter assisted at the State Farm Arena in Atlanta with the vote-counting process.
The judge also ordered the Republican leader, who used to serve as a lawyer to former US President Donald Trump, to reimburse Moss and Freeman with over $89,000 in attorney fees. He must also guarantee his eponymous businesses to pay nearly $45,000 in legal fees related to an attempt to compel the mother and daughter to address demands for different documents and depositions.
According to the order, the two sides need to propose three dates between November 2023 and February 2024 for a trial to determine the amount of damage-related fees Giuliani owes to the mother and daughter. The judge also said that the jury could be instructed to infer that Giuliani is trying to hide important discoveries about his assets to deflate his net worth, as a sanction for his failure to reimburse the $89,000 by July 25.
The judge's decision is the culmination of an extended period of back-and-forth over the Republican leader's discovery obligations in Moss and Freeman's suit. The mother and daughter asked Howell back in July to sanction him for not preserving electronic evidence from his social media, messaging, and email accounts.
Moss and Freeman filed a defamation lawsuit against Giuliani in December 2021. They alleged he engaged in a smear campaign by accusing them on numerous occasions of trying to overturn the 2020 election in Georgia through voter fraud.
Copyright 2023, WatchDogReport.org