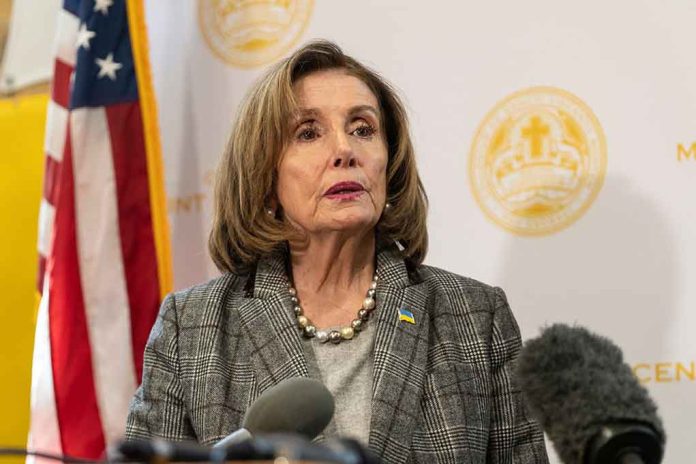 (WatchDogReport.org) – In October 2022, former House Speaker Nancy Pelosi's (D-CA) husband, Paul, was attacked in the couple's California home. The suspect, David DePape, was allegedly looking for the legislator but found her husband instead. According to reports, a scuffle ensued, ending with the perpetrator hitting Paul Pelosi over the head with a hammer. DePape was subsequently arrested and charged with multiple crimes, and Mr. Pelosi underwent extensive treatment at the hospital.
On January 26, CBS News reported the San Francisco Superior Court said it would allow the release of the audio and video from that evening. Prosecutors in the state's case against DePape apparently requested the footage remain secret, but San Francisco Superior Court Judge Stephen M. Murphy denied the request. He said there was no need to keep the information under wraps, saying "accredited media members" would have access to it at 9 a.m. on January 27.
Judge orders release of Paul Pelosi attack police bodycam footage | Just The News https://t.co/uxytu7NgTl

— John Solomon (@jsolomonReports) January 26, 2023
Defense attorneys were also trying to keep the evidence away from the public eye. They worry DePape will not be able to get a fair trial once the information is released. Still, the judge didn't see it that way. Several news outlets have reportedly been trying to secure the audio and video for quite some time without success. Some have even taken the issue to court. The San Francisco District Attorney's Office, however, refused to comply with any requests for the information. The secrecy only seemed to fan the flames of conspiracy about the attack regarding the sequence of events and details only known to a choice few. Now, the public will be able to see what actually happened at the Pelosi residence.
The defendant previously pleaded not guilty to the charges against him. He is due back in court toward the end of February, so the judge can set a date for trial.
Copyright 2023, WatchDogReport.org