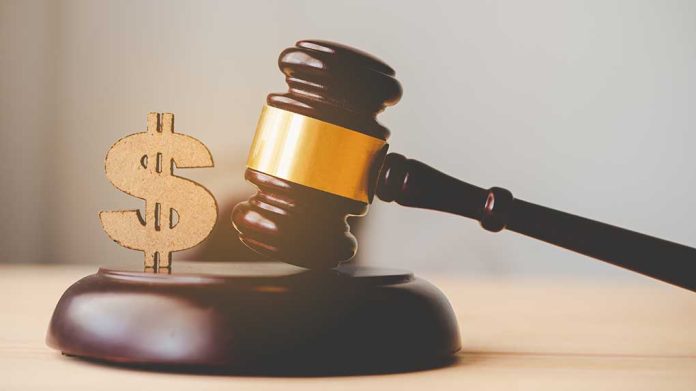 Judge Awards BILLIONS – Verdict Is In!
(WatchDogReport.org) – A federal judge has awarded billions in damages to the families of nine murdered Americans. The twist in the story is that the penalty was imposed on a Mexican drug cartel. Is this a case of the US justice system over-reaching itself, or can we actually make the cartel pay up?
A federal magistrate in North Dakota has issued a multi-billion-dollar judgment against a Mexican drug cartel blamed for the deaths of nine people in 2019. https://t.co/hNRjydeEuE

— The Bismarck Tribune (@bistrib) July 7, 2022
On November 4, 2019, 3 SUVs carrying 17 members of a Mormon offshoot community left the group's compound in La Mora, in Mexico's Sonora state, and headed north. Near the town of Bavispe, the convoy was ambushed by gunmen from Mexico's Juarez cartel, who riddled the vehicles with hundreds of rounds and then set fire to them with wounded victims still trapped inside. Nine American citizens — three women and six children — died.
The La Mora community had publicly criticized the Juarez cartel, and surviving members accused the criminal gang of plotting the ambush in retaliation.
In 2020, relatives of the victims filed civil suits against the cartel, claiming damages for pain and suffering. The legal process culminated the week of July 4, when US Judge Clare Hochhalter awarded the victims' relatives more than $1.5 billion in damages against the cartel. However, because drug cartels are classified as terrorist groups by the US government, any damages against them are automatically tripled under federal anti-terrorism laws. That means the relatives are due around $4.6 billion. The question is: will they get it?
The US government has the power to freeze the assets of terror groups, but does the Juarez cartel have any assets in the US? The cartel didn't respond to legal summons or send any representatives to the court, so clearly it doesn't plan to cooperate with the verdict.
Copyright 2022, WatchDogReport.org