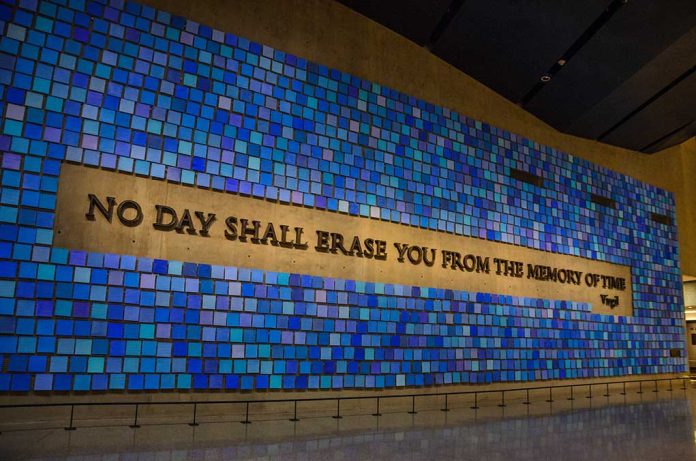 (WatchDogReport.org) – Twenty years ago, millions of people around the world watched in horror as terrorists attacked the United States on September 11, 2001. We later learned 19 men affiliated with al-Qaeda hijacked planes full of people and targeted landmarks. Two of the airplanes hit the World Trade Center towers in New York City, another was flown into the Pentagon in Washington, DC, and a third crashed into a field in Shanksville, Pennsylvania. The attackers killed 2,977 people that day, and many more have lost their lives in the years since as a direct result.
Last week, the alleged mastermind of the attacks and his four accomplices were in court for the first time in nearly two years. The case has a new judge presiding over it, and the defense attorneys asked him a number of personal questions related to his feelings about 9/11 during the hearing.
The Judge's Experience
On September 8, defense attorneys questioned Air Force Col. Matthew McCall. The questioning came after the US Court of Military Commission Review threw out the attorneys' claims that the Pentagon illegally interfered in the decision of who would preside over the Guantanamo Bay case.
Khalid Sheikh Mohammed's lawyer Gary Sowards, who also defended the "Unabomber" Ted Kaczynski, asked Col. McCall about his memories of September 11. The judge said he was in Hawaii the day of the attack. The state is six hours behind Eastern time, so it was the middle of the night there when the first plane hit the Twin Towers. He told the lawyers his roommate woke him up to tell him there was an attack on the mainland.
McCall said he watched the news all morning with his roommate. At some point, his mother texted him to let him know his brother, who lived in NYC, was alive and okay.
Lt. Cmdr. Leah O'Brien, the defense attorney for Ammar Baluchi, Mohammed's nephew, asked McCall how he felt when he visited the 9/11 Memorial in 2013. He responded that it made him sad for all the lives lost. He also made it clear that he believes he will be impartial during the trial.
Will Justice Be Served?
Aside from Mohammed, the alleged mastermind, and his nephew, there are three others on trial: Walid bin Attash, Ramzi bin Shibh, and Mustafa Hawsawi. All of the men are charged with almost 3,000 counts of murder, terrorism and other charges.
Families of the 9/11 victims have been waiting decades for justice, and that might finally happen now that the case is winding its way through the court.
Copyright 2021, WatchDogReport.org