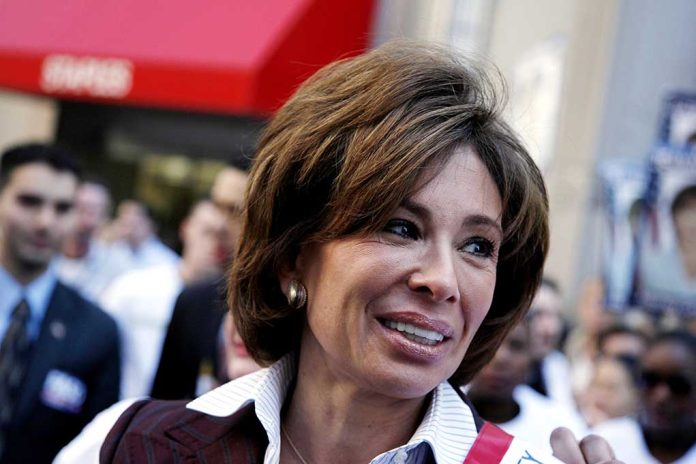 (WatchDogReport.org) – On Wednesday, June 16, President Joe Biden met with Russian President Vladimir Putin for the first time. The two said the meeting was productive, but the Russian leader said there was "no happiness" in his life after his talk with the US POTUS. Political pundits on MSM praised Biden for the most part, but Fox News' Jeanine Pirro had a different opinion.
Pirro discussed the bilateral meeting between the two leaders on her show Saturday night. She slammed Biden for being a "Trojan Horse." When he took office he promised to be a unifying figure, but he's been the exact opposite as he started pushing far-Left policies. Pirro said the administration refused to hold a "bilateral stand-up press [conference]" with Putin like he has with every other world leader. Instead, she said, he "ceded" the platform to the Russian president, who then trashed America and praised himself.
https://youtu.be/GPAqgSMj74M
The Fox News host said that, ultimately, Biden "stayed out of trouble" by refusing to hold a press conference with Putin because he "would have mopped the floor" with the US president.
Former President Donald Trump also criticized Biden for his meeting with Putin last week. He said the US got nothing from it. Meanwhile, the administration is patting itself on the back, but it's unclear what they deserve praise for doing. It seems nothing was actually accomplished.
Copyright 2021, WatchDogReport.org