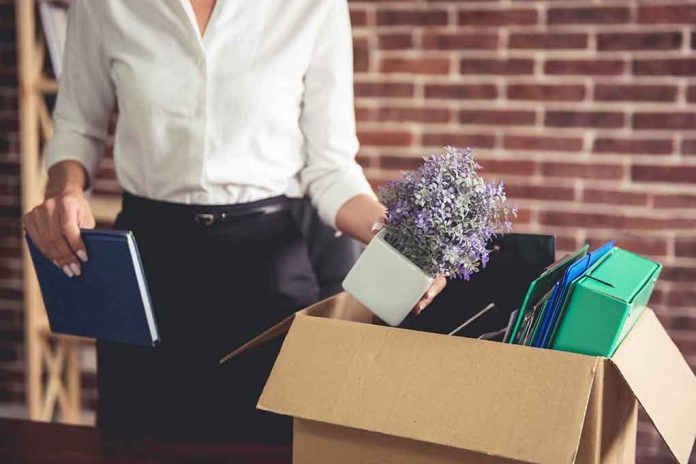 Judge FORCED OUT? Multiple Violations Reported
(WatchDogReport.org) – A quarrel between New York's top judge and a court officer ended with State Attorney for Court of Appeals Judge Janet DiFiore's resignation. Caught in a sea of scandal and under investigation, DiFiore chose to deny any wrongdoing and leave public office rather than face the scrutiny of an investigation.
Chief Judge Janet DiFiore announced today that she's leaving her seat on New York's highest court, so I want to take a moment to talk about her nightmare legacy. Since her appointment in 2016, DiFiore has relentlessly used her power to to make New York a worse place.

— Matt Barnett (@matty_barnett) July 11, 2022
The trouble began when DiFiore wrote a scathing letter to the state's disciplinary committee investigating New York State Court Officers Association President Dennis Quirk. The note, which contained inflammatory language and demanded that Quirk be treated harshly, was a breach of judicial protocol. While the state's judicial review board doesn't comment on active investigations, a source told Law 360 that the judge's actions were definitely under review. Her resignation effectively ended the board's jurisdiction and, therefore, further action against her.
A spokesperson for DiFiore told the outlet that the judge's resignation was unrelated to any investigation. Quirk, the man she allegedly attacked for what could be seen as personal gain, said that as a jurist, she should have known better than to interfere.
DiFiore's anger towards Quirk began when he allegedly threatened to post copies of an article about the judge's extra-marital affairs in the halls of court buildings across New York. Her response, had she not resigned, could have led to official investigations, disciplinary action, and censuring, as well as removal from the bench.
Copyright 2022, WatchDogReport.org