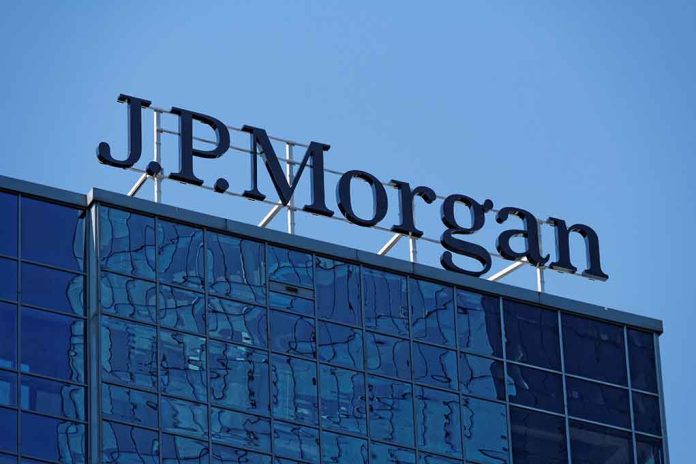 (WatchDogReport.org) – In February, the US Virgin Islands filed a lawsuit against JPMorgan Chase. The territory's prosecutors allege that the bank supplied disgraced financier Jeffrey Epstein with the means to perpetrate sex trafficking crimes. The attorneys also claimed the bank covered up the criminal's misdeeds in order to keep him as a client. CBS News reported the former billionaire had over 50 bank accounts with Chase's private division, which he reportedly used to pay more than $1 million to his alleged victims.
While JPMorgan admits Epstein banked with the company, Chase claims it wasn't the entity that facilitated his crimes and covered them up, but rather the banker who ran his accounts — Jes Staley. On March 8, the financial institution filed suit against Staley.
Details About the Suit
According to CBS News, the financial institution wants the former employee who worked directly with Epstein to personally pay any penalties levied on the company by suits filed against them by the US Virgin Islands and an unnamed alleged victim of Epstein. The bank claims Staley not only knew of Epstein's illegal antics but participated in misdeeds at his side and hid the carnage for his own personal gain. The suit states that if the accusations are true, Staley was not acting in good faith on the company's behalf, so the bank shouldn't bear the full force of the consequences.
JPMorgan Chase stated in its suit that it wants the former banker to repay compensation he received during the time he was reportedly disloyal — a period spanning eight years. Bloomberg estimated this figure alone would probably surpass around $80 million. In addition, the institution believes he is liable for punitive damages. Neither Staley nor his attorney publicly responded to the legal action.
Ties to Epstein
In the lawsuit levied by the US Virgin Islands, the complaint lists a group of communications between Epstein and Staley that seem to go past a professional relationship. Some of the exchanges apparently included pictures of young women, discussions about alcohol, and indications that the pair spent time together socially.
In 2019, Epstein was awaiting trial on charges of sex trafficking minors and conspiracy to sex traffick minors. The accused killed himself before his day in court. Epstein's island, Little St. James, was at the center of the controversy as the alleged site of the former billionaire's crimes. The US Virgin Islands suit alleged Staley visited the island on at least one occasion, notifying Epstein about his arrival through email.
JPMorgan Chase denied any wrongdoing.
Copyright 2023, WatchDogReport.org