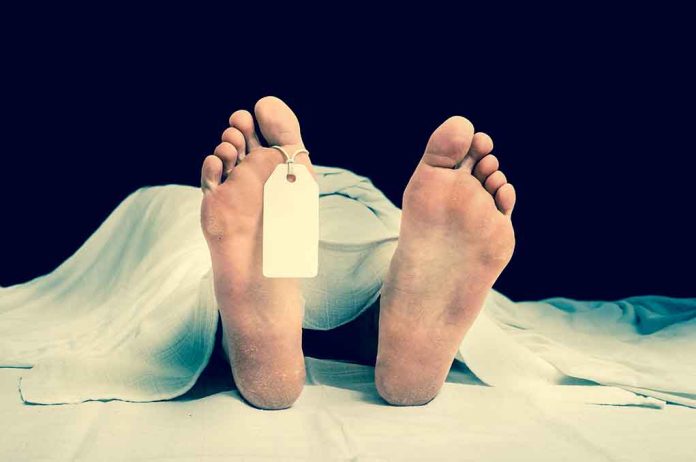 (WatchDogReport.org) – Vladlen Tatarsky was a Russian military blogger born in the Donbas region of Ukraine. According to Sky News, his real name was Max Fomin, and he used to earn a living as a coal miner before moving into the furniture business. Apparently, he committed a crime many years ago and was sentenced to a stint behind bars but escaped custody. Recently, Tatarsky made a living as a blogger rooting for Russia to win the war over Ukraine.
On April 2, the National File reported the war correspondent was attending a conference in St. Petersburg when a woman handed him a package with a small statue inside. Thinking it was a gift, Tatarsky opened the parcel. It exploded, killing him and injuring at least 16 others. Sky News stated the blogger referred to Ukraine as a "terrorist state" and wanted Russia to win the war, he was also critical of the Russian military. He reportedly criticized Russian commanders and the country's president Vladimir Putin himself, for his weak approach to the conflict.
Authorities in Russia circulated a picture of what they believe is the person who delivered the package, hoping to track her down. The young woman seemed to have shoulder-length blond hair and wore a long dark dress or overcoat. Police later announced that they arrested 23-year-old Darya Tryopova on suspicion of carrying out the crime.
Darya Tryopova, who had been previously detained for taking part in anti-war rallies, is accused of delivering the bomb that killed Vladlen Tatarsky. https://t.co/aUunt3kmiG

— HuffPost (@HuffPost) April 3, 2023
Russian News Agency, TASS, confirmed the blast at the cafe, stating police received notice of the explosion in the early evening. An updated report showed the number of injured people was much higher than originally thought. TASS stated the figure was now 33 victims — 8 of them severe and 14 moderately or lightly hurt.
According to Sky News, a top Russian official blamed Ukraine for the attack, an assertion Kyiv denied. However, the country's foreign ministry wasn't quick to point the finger at anyone but slammed the West for their alleged silence about Tatarsky's death.
Copyright 2023, WatchDogReport.org