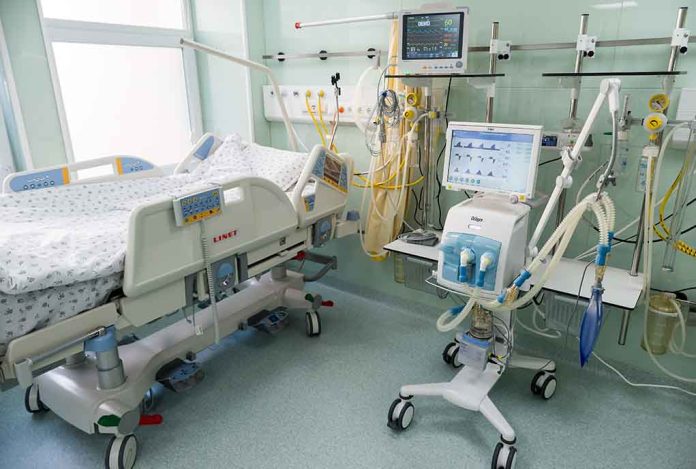 (WatchDogReport.org) – In May 2022, then Pennsylvania Lieutenant Governor John Fetterman (D) had a stroke just as his Senate campaign was heating up. The politician explained that a blood clot in his heart caused the ailment, but doctors were able to reverse the issue without any "cognitive damage." Fetterman promised that his health wouldn't get in the way of his aspirations to become a senator — and it didn't. Recently, however, he had another medical scare.
On February 8, the Pennsylvania lawmaker had to take another trip to the hospital. Fetterman's office reported the senator had been attending a Democratic retreat when he started to feel lightheaded. So as not to take any chances with his health, he contacted his staff, and they took the legislator to George Washington University Hospital for testing. Initial reports from the doctors reportedly showed no signs of a stroke but advised Fetterman to stay overnight for observation. He complied.
Sen. John Fetterman was hospitalized overnight. A spokesperson says that he is in good spirits and that "it does not appear he suffered another stroke." pic.twitter.com/VMn9wSrO9U

— TODAY (@TODAYshow) February 9, 2023
Before the senator won his seat in the Upper Chamber, beating out Republican and former TV doctor Mehmet Oz, Fetterman's medical history was the subject of controversy. While debating against his opponent, his auditory processing issues stemming from his stroke caused him to struggle a bit on stage. In the end, it didn't matter to the majority of Pennsylvania voters who elected him into office with 51.2% of the vote.
Coming from humble beginnings in The Keystone State, Fetterman is no stranger to a challenge. After graduating from Albright College, the legislator joined Big Brothers/Big Sisters, starting his long journey of helping others. He even created a GED program in Braddock, PA, to help the locals advance their education. Fetterman served as mayor for more than a dozen years before becoming lieutenant governor and ultimately taking his seat in Congress.
Fetterman's office said they would keep the public informed of the senator's condition as word becomes available.
Copyright 2023, WatchDogReport.org