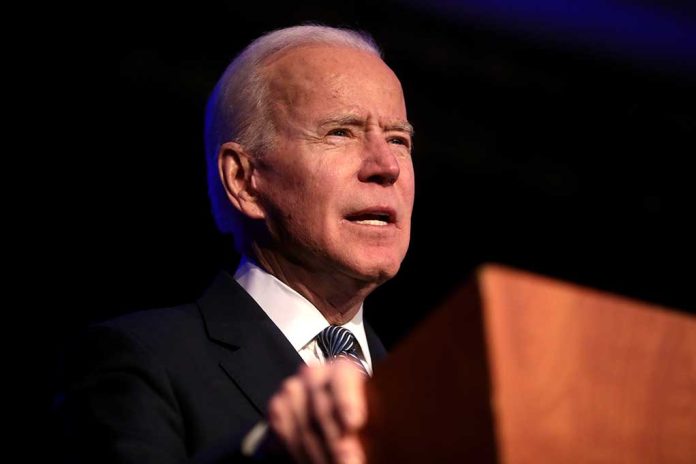 (WatchDogReport.org) – President Joe Biden has been the subject of many conversations between Conservatives about his health. He made a few mistakes during the presidential campaign that raised concerns, like mistaking his sister for his wife. Joe Rogan once again raised those concerns in a discussion on his podcast.
Rogan slammed President Biden during a conversation with comedian Iliza Shlesinger. He said that he believes people will look back on this time in American history and see it as one of the "most tumultuous periods." He went on to say the US isn't "anchored down by a real leader," saying the president is "out of his mind" and "barely hanging in there."
Joe Rogan on the current state of American politics: "We're unhinged … We don't really have a leader in this country anymore." pic.twitter.com/0JvfzoVsFD

— The Post Millennial (@TPostMillennial) June 25, 2021
As we mentioned, Rogan is not alone with his concerns. Others have remarked about the president's health in the past. It should be mentioned, however, that there's no medical evidence showing anything is wrong with him. During the 2020 campaign, his speech issues were attributed to a lifelong problem with stuttering. The truth is, nobody but Biden and his doctors know if something is going on with him.
Health issues aside, it's clear the president is having difficulty with certain aspects of the presidency, like immigration policy. His bad decisions have thrown the border into chaos, and that's definitely something that makes people feel like we no longer have a real leader.
Copyright 2021, WatchDogReport.org