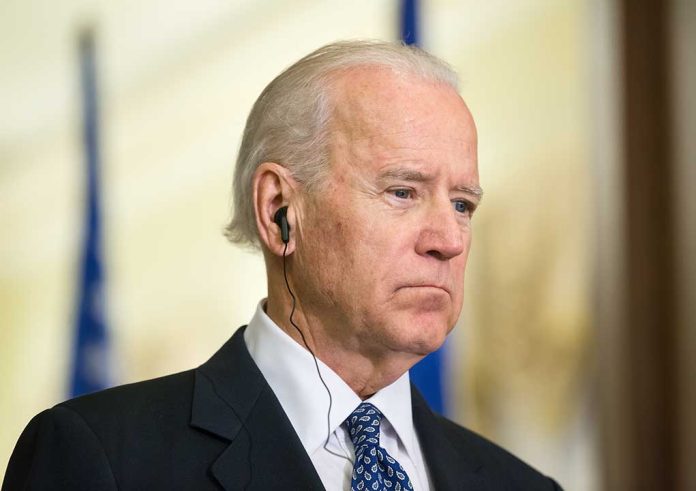 (WatchDogReport.org) – On January 11, New House Oversight and Accountability Committee Chairman James Comer (R-KY) opened an investigation into the Biden family's "foreign business" dealings. In a letter to Treasury Secretary Janet Yellen, the legislator asked for access to Suspicious Activity Reports (SARs) filed by banks about activity on Hunter and James Biden's accounts. Two months later, Comer subpoenaed the bank records of Hunter Biden's business associates. A few days later, the financial institution complied.
On March 16, Newsmax reported that the bank records show Biden's associate, Rob Walker, used his company account to move money from Chinese firm Energy HK, Ltd. to the president's son, brother, and daughter-in-law. Hallie Biden is the widow of President Joe Biden's deceased son, Beau Biden. According to reports, she received two transfers in 2017 totaling $35,000. Comer alleged the Chinese energy company sent Walker $3 million just before he transferred money to the Biden's.
The Oversight Committee's Twitter account stated the transactions happened months after then-Vice President Biden was out of office.
🚨New Evidence🚨

Bank records we've obtained reveal Rob Walker, a Biden family associate, used his company to transfer money from a Chinese energy company to Hunter Biden, James Biden, Hallie Biden, and an unknown "Biden."

Thread 👇

— Oversight Committee (@GOPoversight) March 16, 2023
Comer reportedly told Fox News that the records seem to show that Walker's business was used as a "shell corporation" to simply house the millions before dividing it between the private citizen's business associates. He said approximately one-third of that money went to Hunter, James, and Hallie Biden for "no apparent reason."
The committee also gained access to the over 150 SARs previously requested by Comer. Financial institutions generate these types of reports for any cash transactions over $10,000. Comer has not revealed what he may have learned from viewing the activity reports but said he was looking to see if they showed any connection to the president. The Kentucky legislator also said the committee was "on the hunt" for similar transactions found in Walker's private banking documents. Whether there's more to come remains yet to be seen.
Copyright 2023, WatchDogReport.org