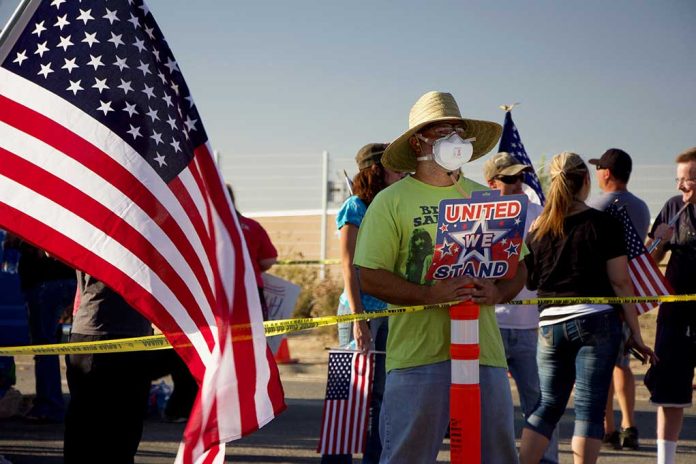 (WatchDogReport.org) – President Joe Biden recently announced a widespread vaccine mandate for the American people. Meanwhile, the border crisis is still raging, leaving some to wonder why he isn't controlling that problem if he really wants to stop the spread of the virus.
In August, NBC reported more than 18% of migrant families and 20% of unaccompanied minors tested positive for COVID-19 after leaving Border Patrol custody. Some of the flights taking deported migrants back to their home countries saw 25% of tests positive before leaving the US. ICE had to put the deportees in quarantine before they could depart.
Some Americans want to know if the president will require immigrants in Border Patrol custody to get the vaccine, too.
Will Joe Biden issue a vaccine mandate for illegal immigrants crossing our southern border?

— Andrew Pollack (@AndrewPollackFL) September 9, 2021
The CDC recently announced it would require all green applicants to be fully vaccinated against COVID-19 to pass their medical exam. But, that doesn't solve the problem of the hundreds of thousands of undocumented immigrants pouring across the border. Migrants also have lower vaccination rates than Americans. That, combined with the fact that the administration is sending migrants to other states, leaves the possibility that these people could drive infection rates up.
If Biden were truly concerned with ending the pandemic, why isn't he fighting the border problem?
Copyright 2021, WatchDogReport.org