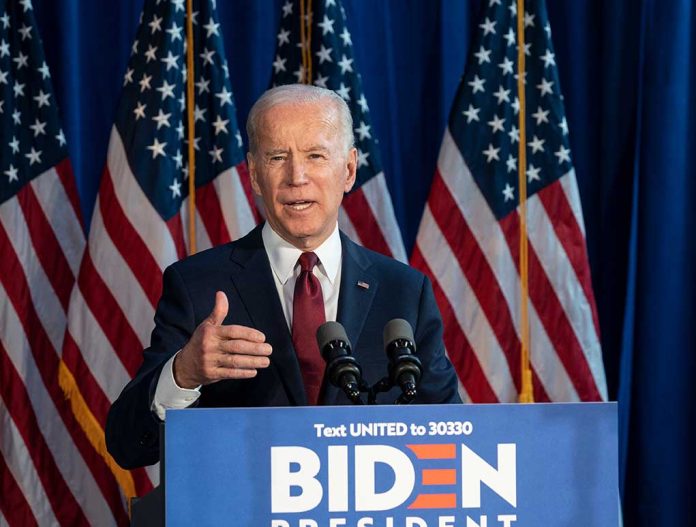 (WatchDogReport.org) – In 2004, Congress passed the North Korean Human Rights Act, which directed the president of the United States to appoint a special envoy for human rights in the Asian country. The first to hold the role was Jay Lefkowitz, a practicing attorney from New York City, and the last was Robert King, whose term ended in early 2017. During former President Donald Trump's presidency, his secretary of state tried to eliminate the position. Although he failed and Congress reauthorized it in 2018, the former US leader did not appoint anyone, leaving it vacant — until now.
On January 23, President Joe Biden announced his intention to nominate Julie Turner as the special envoy, giving her the rank of ambassador. The declaration came amongst a group of other appointments the US leader intends to put into action. Biden called on the Senate to quickly approve his picks.
The White House on Tuesday nominated Julie Turner as special envoy for North Korean human rights issues, a position that has remained vacant for six years. Human rights advocates have been eager for Biden to name an envoy as required by law. https://t.co/k8y10nm7AK

— The Washington Post (@washingtonpost) January 24, 2023
Turner is currently the director of the State Department's Office of East Asia and the Pacific in the Bureau of Democracy, Human Rights and Labor and has been serving there for over 16 years. She also speaks fluent Korean, adding to her extensive qualifications for the job. The director has specific experience dealing with human rights issues in the foreign nation and has taken on greater responsibilities during her tenure.
In 2020, the US Department of State released a report detailing alleged violations in North Korea. The executive summary noted possible killings by the government, torture and other cruelties, horrific prison conditions, and political prisoner camps.
South Korea's human rights envoy for North Korea, Lee Shin-wha was reportedly happy about Biden's pick, telling VOA News he was looking forward to working with such a "highly capable lady." Executive Director for the Committee for Human Rights in North Korea Greg Scarlatoiu backed that sentiment, calling Turner a "champion."
Copyright 2023, WatchDogReport.org