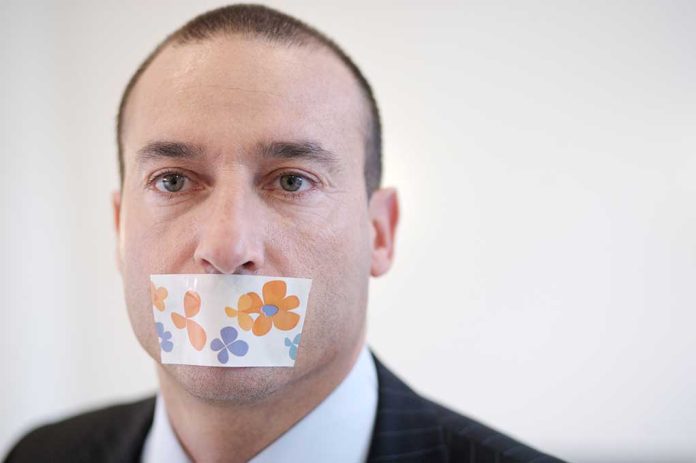 (WatchDogReport.org) – When former President Donald Trump was in office, Democrats made a big show of going to the border and demanding to be let into detainment facilities. Rep. Alexandria-Ocasio (D-NY) screeched about the conditions in the facilities. She held a press conference outside of one for maximum exposure.
Fast forward a couple of years and now President Joe Biden is in charge. His administration reportedly issued a directive recently that essentially gags border officials. But, for some reason, the Dems who attacked Trump don't seem to have the same energy when it comes to dealing with Biden.
Gag Order
According to March 17 reports, four current and two former Customs and Border Protection (CBP) officials said the Biden administration is limiting what information the agency shares with the press. Border Patrol agents and sector chiefs reportedly see it as a "gag order," even though it isn't being called that.
Recently, news organizations, including NBC, asked for access to the facilities or photos of the conditions when undocumented children are being held. The administration denied the request. When they finally released a photo, it did not show the facilities at all. The agency is no longer allowed to bring the press on "ride-alongs" near the border, either.
Crisis at Border
In February, more than 100,000 immigrants crossed the border and entered America. Video and pictures of some of them even show them wearing Biden t-shirts and asking him to let them in.
The administration has repeatedly told migrants to stay home, but then implements rules that make it easier to stay in America when they get here. He's talking out of both sides of his mouth and has caused a crisis that he doesn't seem to know how to deal with. Now, he won't let agents speak to the press. What is he trying to hide? Of course, Democrats are predictably silent through this.
Copyright 2021, WatchDogReport.org