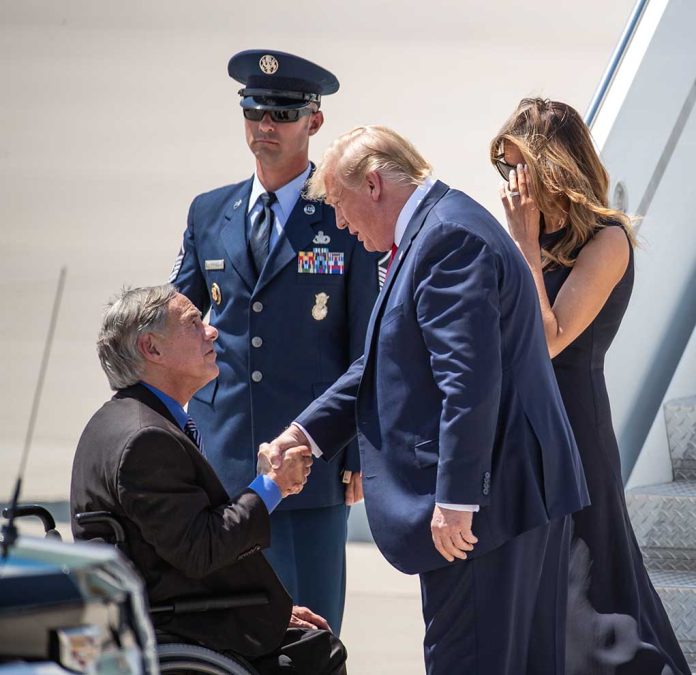 (WatchDogReport.org) – The border crisis is getting worse, and it's been less than a year into Joe Biden's administration. There are currently thousands of migrants, mostly Haitian, camping under a bridge outside of Texas. Although the crisis is raging, the president hasn't bothered to meet with Texas Republican Governor Greg Abbott.
On September 20, Abbott revealed Biden hasn't spoken to him about the immigration crisis at all since he became president. During Fox News' "Ingraham Angle," the governor said the administration "refuses to even pretend as though there's a crisis." His interview came the same day he asked the president to declare a federal state of emergency amid the ongoing problems at the frontier.
Texas Department of Public Safety troopers secured the Del Rio sector of the southern border.

We're doing Biden's job for him.

I'm headed to Del Rio today.

Stay tuned. pic.twitter.com/tmNeazLiuj

— Greg Abbott (@GregAbbott_TX) September 21, 2021
Former President Donald Trump met with Abbott over the summer. The two men surveyed the situation, and the governor vowed to continue building the wall. Other states have also deployed resources to help secure the border. Meanwhile, Biden is trying to figure out how to handle the problem caused by the president's decision to end nearly all of Trump's immigration policies.
Abbott went on to say he's sending more resources to the Del Rio Sector to help Border Patrol with the thousands of migrants. It would be nice if Biden started taking the problem seriously as well.
Copyright 2021, WatchDogReport.org